Booking website is ready immidiately after registration!
You have a template of your website immidiately after registration. All you have to do is to customize it a bit by adding your services, domain name and payment methods! After these simple steps, it will look as attractive as this one: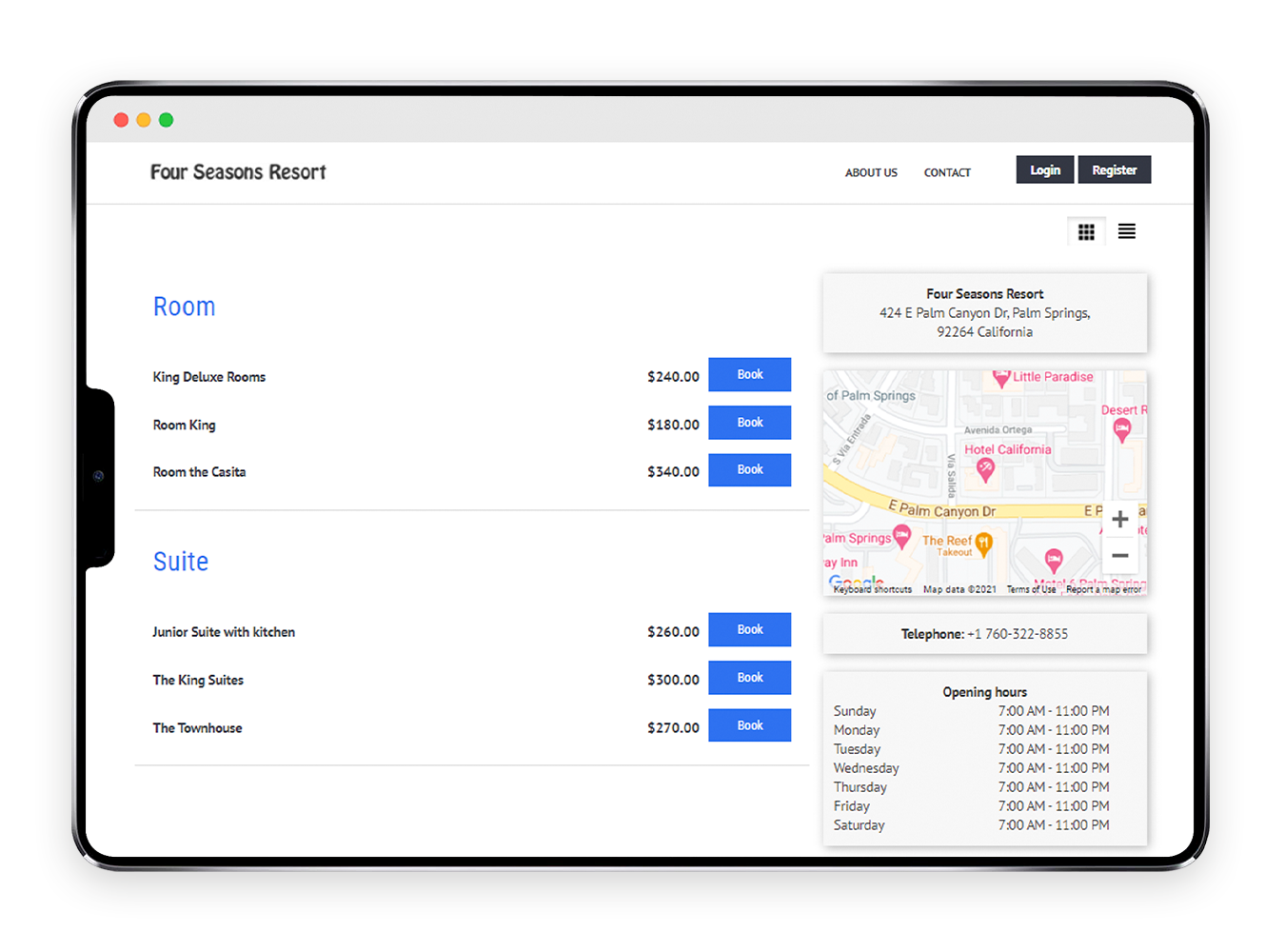 Service customization
When booking a hotel stay, your customers will have the opportunity to choose extras for their reservation. Allow hotel guests to request an extra pillow, a child's bed, or a smoking room. At the same time, these add-ons can be either paid or free, and you can limit their choice according to your needs.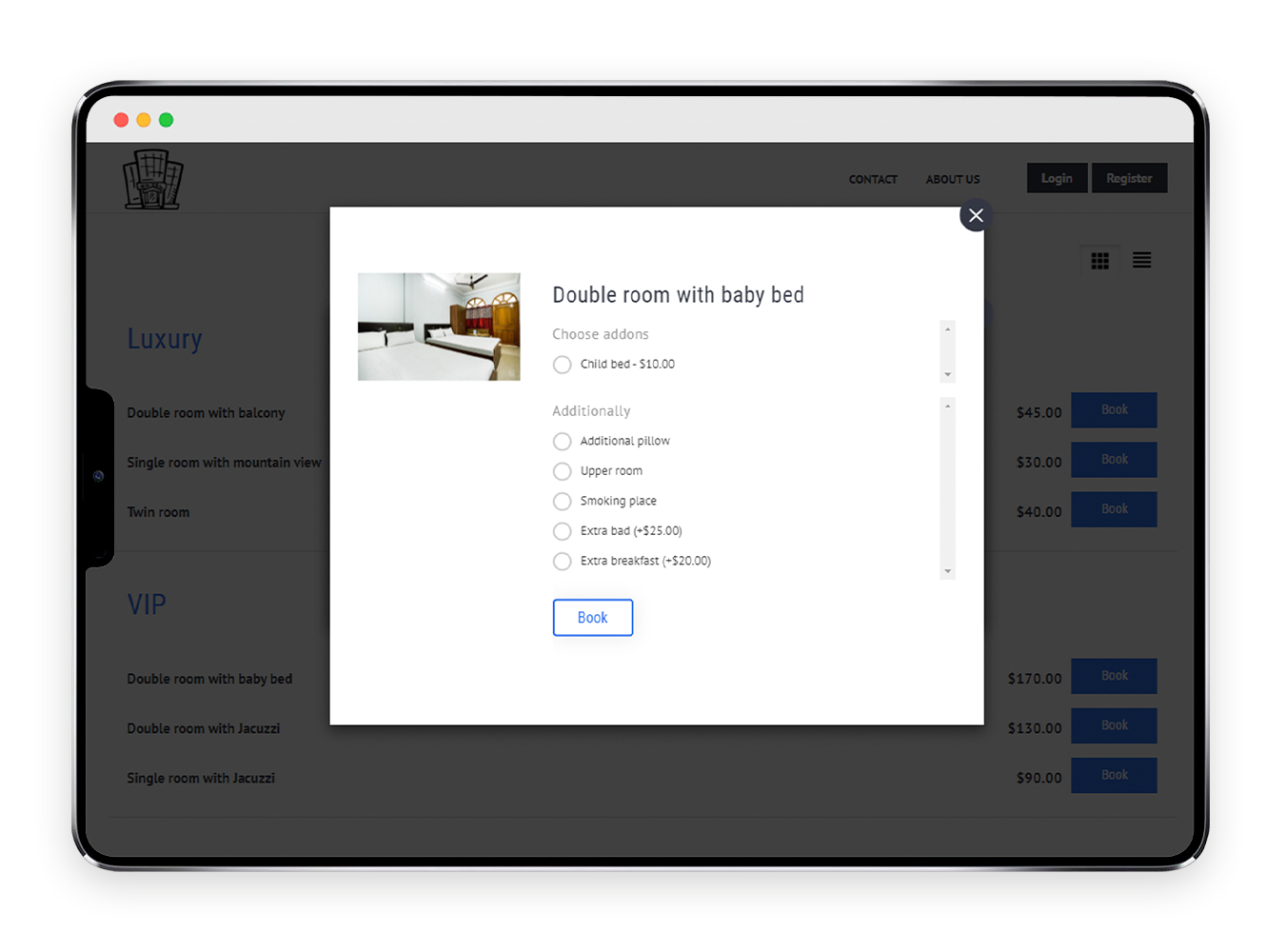 Booking widget!
Some hotels have their own websites that include hotel information and photos. However, not all of them have the possibility to book a room - they use an external booking service. If your hotel already has a website, you can integrate our booking widget into it. It's as simple as copying and pasting a few lines of code. Then simply set up your services and use our system or mobile app to process bookings from your customers.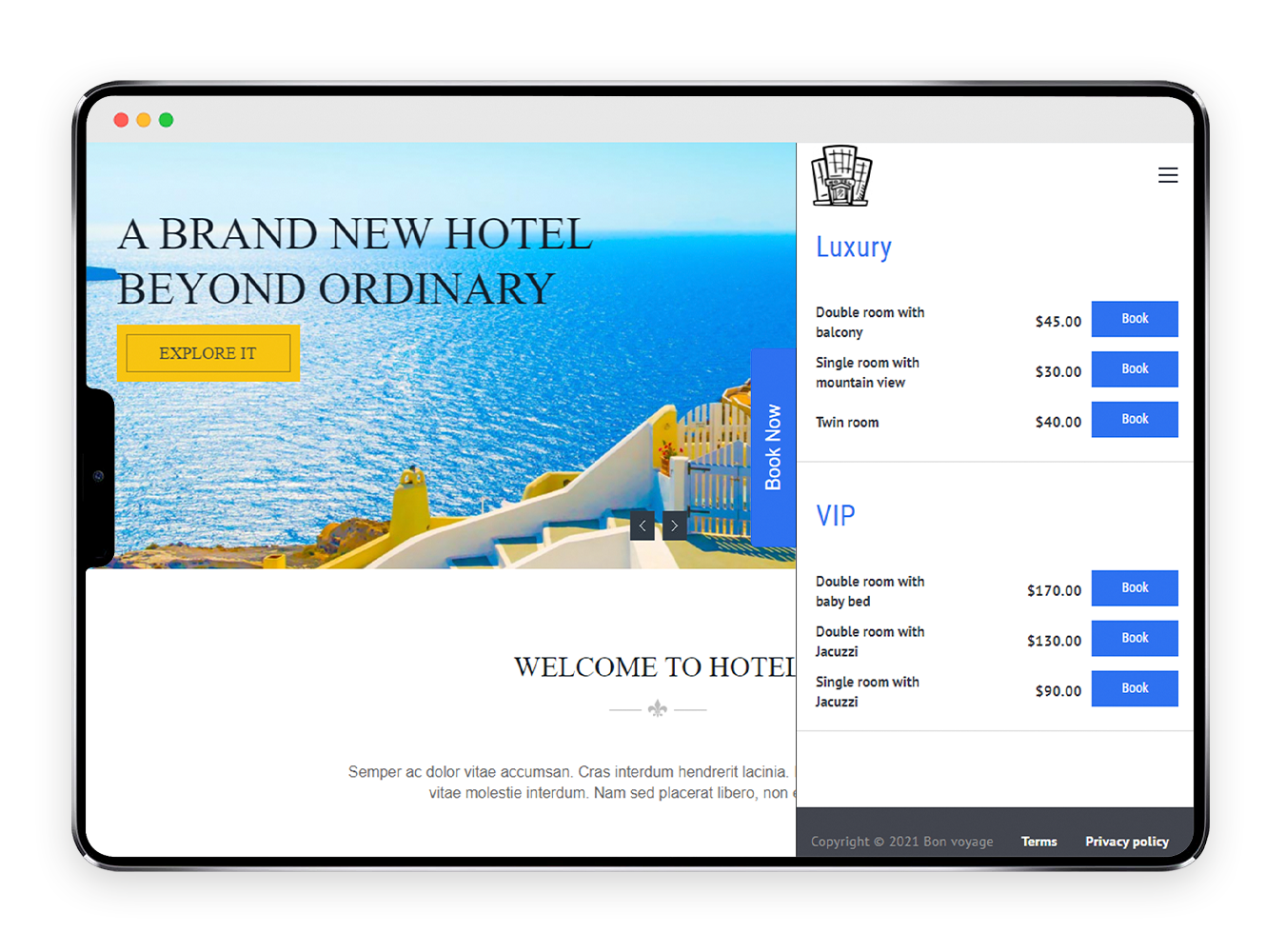 Additional pages
If you want, you can create additional pages with any content you wish. You can tell your customers the story of how your hotel came to be, introduce yourself and your employees, etc. Make it an interesting story and make your customers feel taken care of!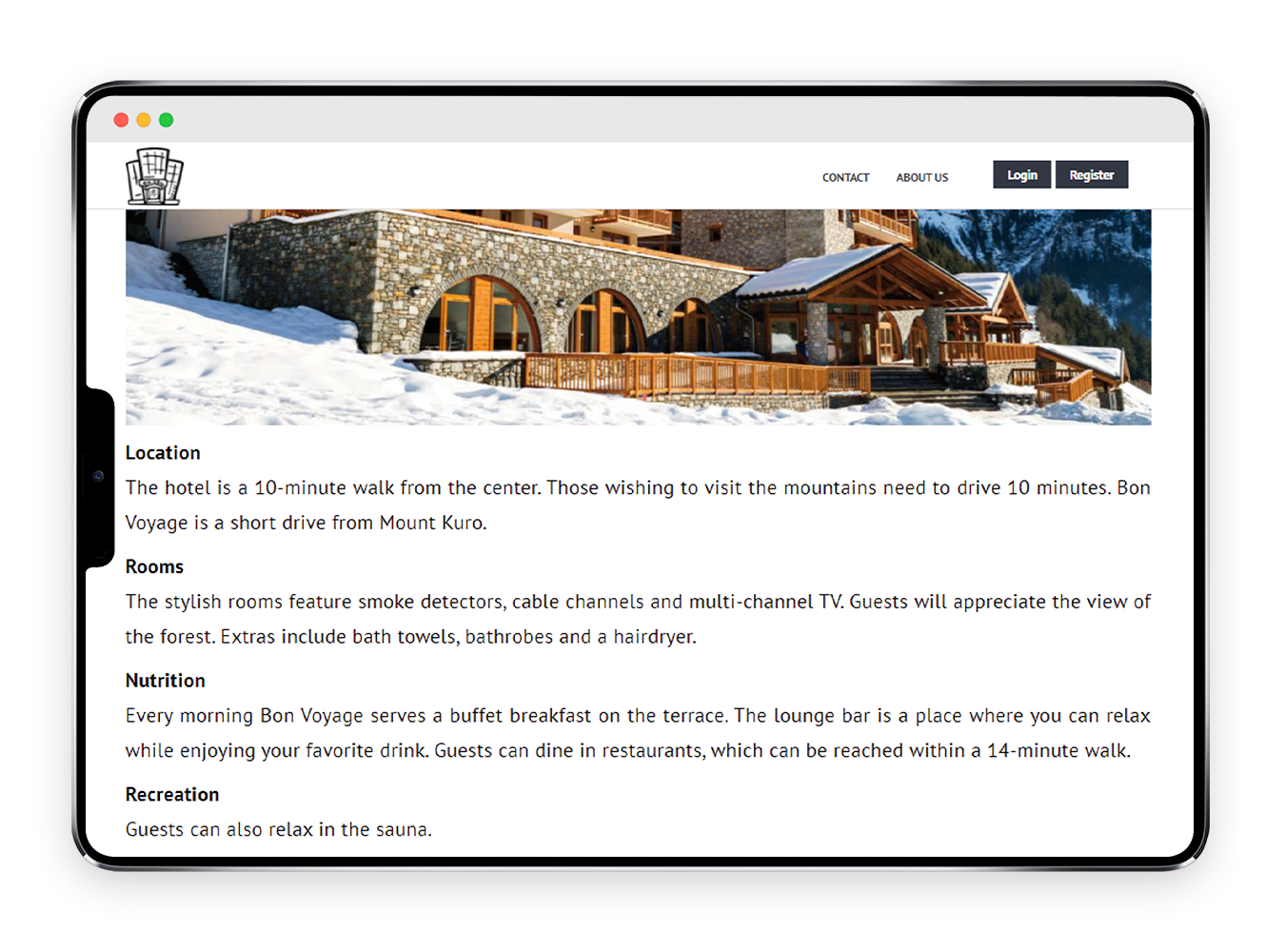 Create and customize your own working calendar!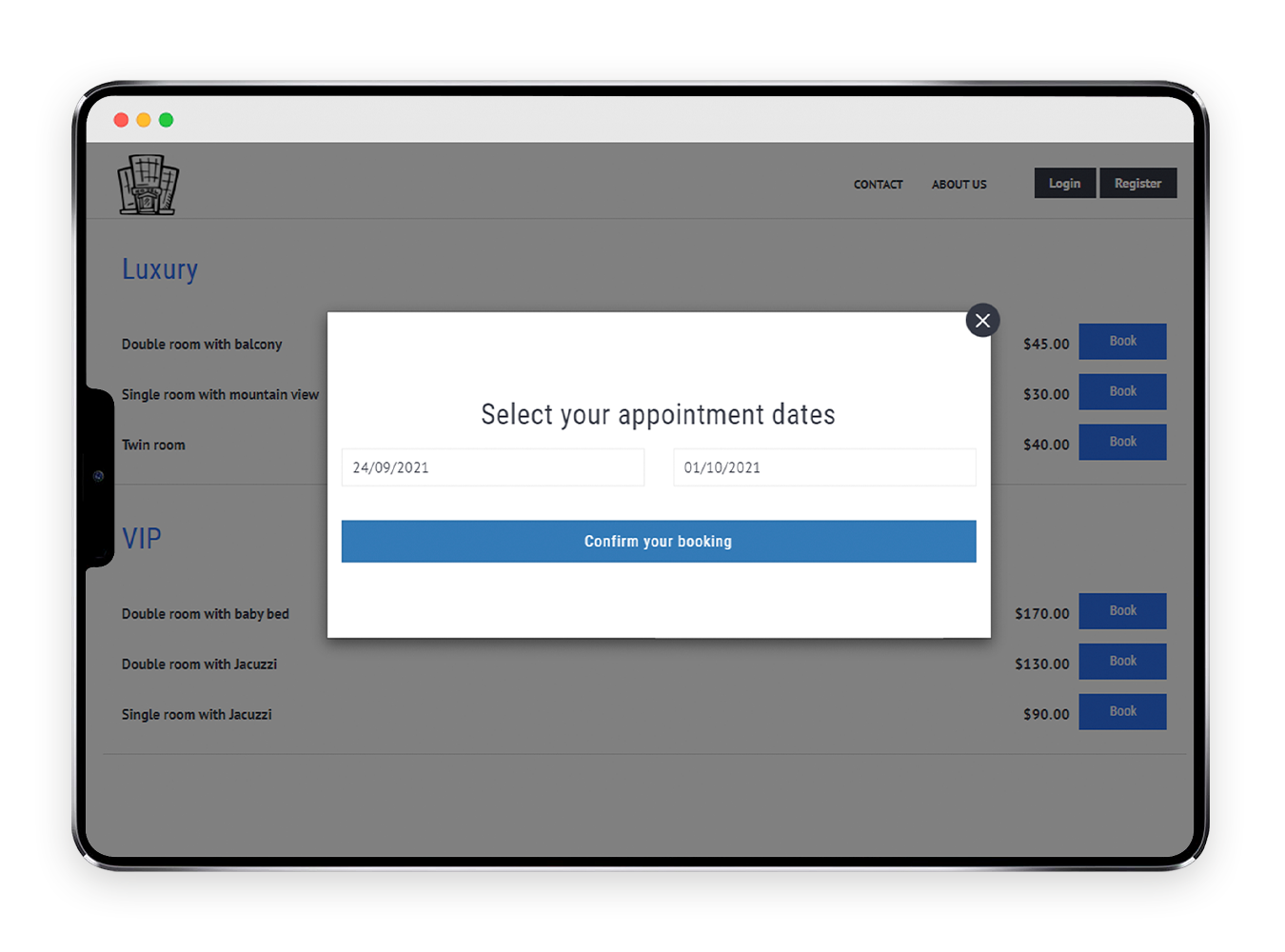 Slots limit
It is obvious that client can book a room at specific date and after that the booked slot should become unavailable but what if you have several similar rooms and are ready to receive bookings simultaniously? Exactly for this purpose you can set slots limit! You can set the limit for example to 3 and clients will be able to book the same service at the same day 3 times.
Custom booking data
If you need additional information about a hotel guest prior to their scheduled arrival, you can add a new mandatory field to be completed at the time of booking.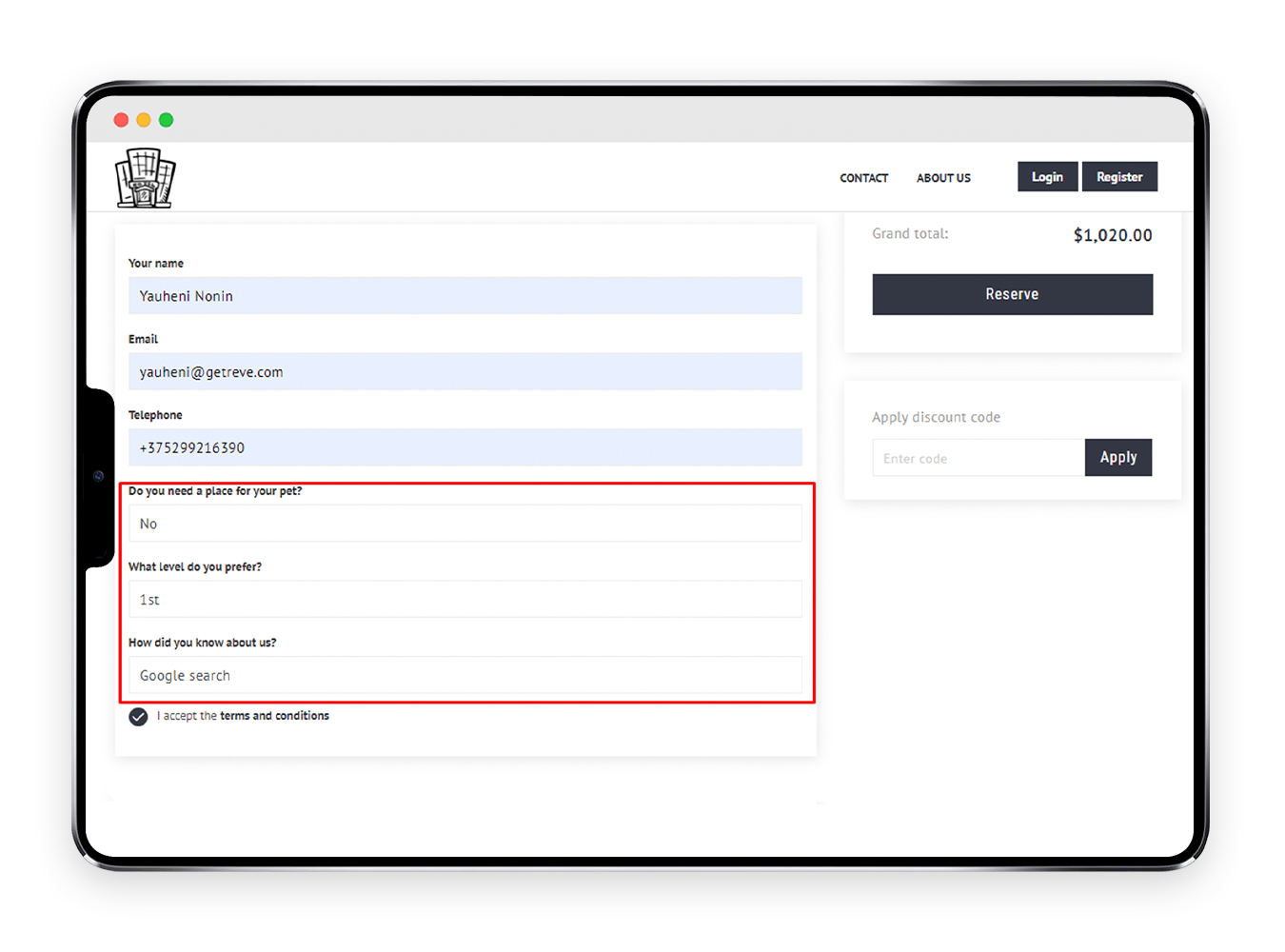 Receive orders in a mobile application!
Make your business more flexible and use our mobile application to process your bookings. You can invite your employees to the system and each of them will receive a unique access code for the mobile app. They will not see all the bookings, but only those of the services that are assigned to their calendar!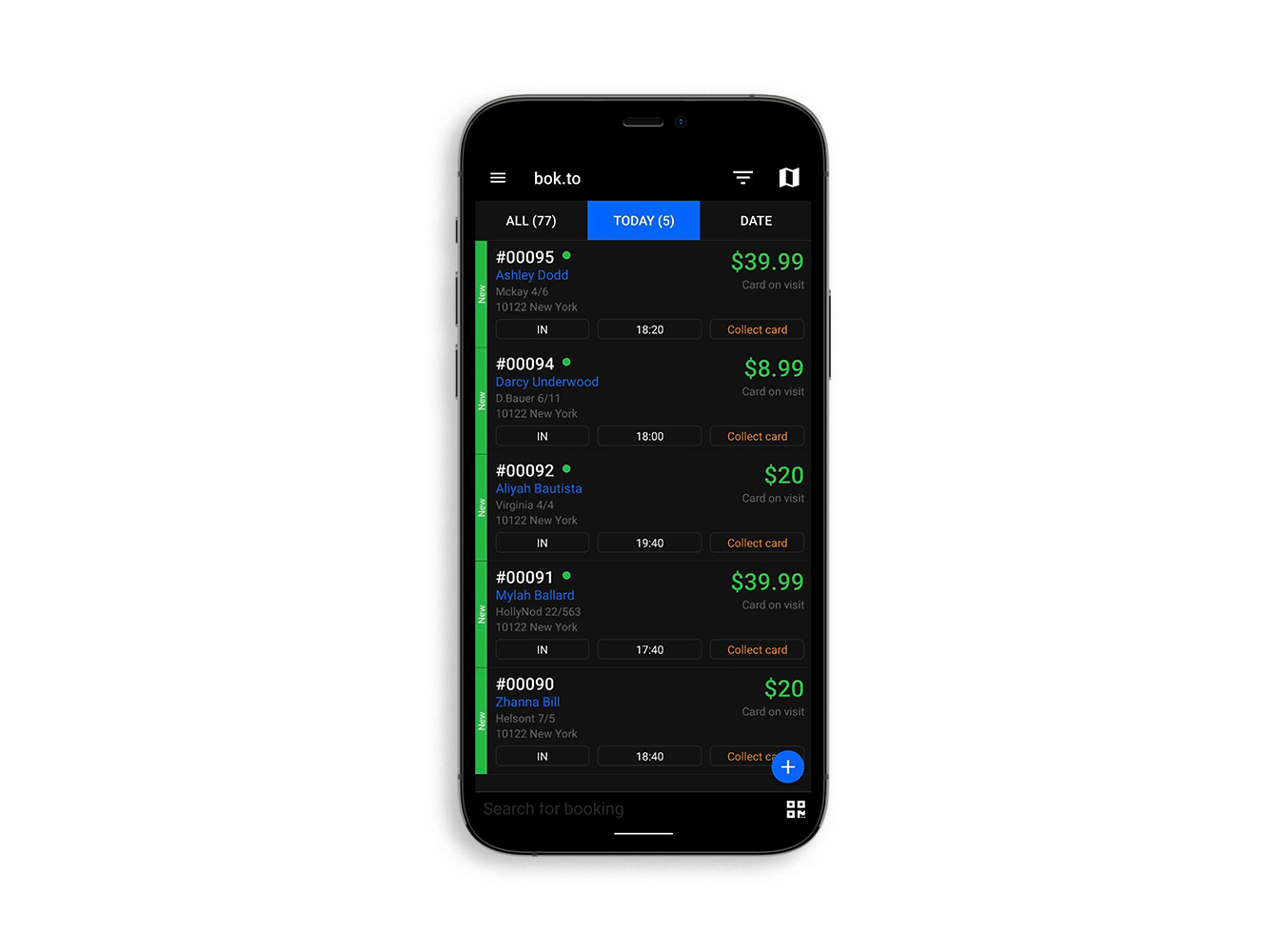 Let your clients pay cashless!
Bok booking system, is integrated with quick online payments. This will help you gain even more customers as more and more people prefer cashless transactions these days. Let your customers pay for your services online thanks to integrations with the most popular payment methods - PayPal, Stripe, Square, and others.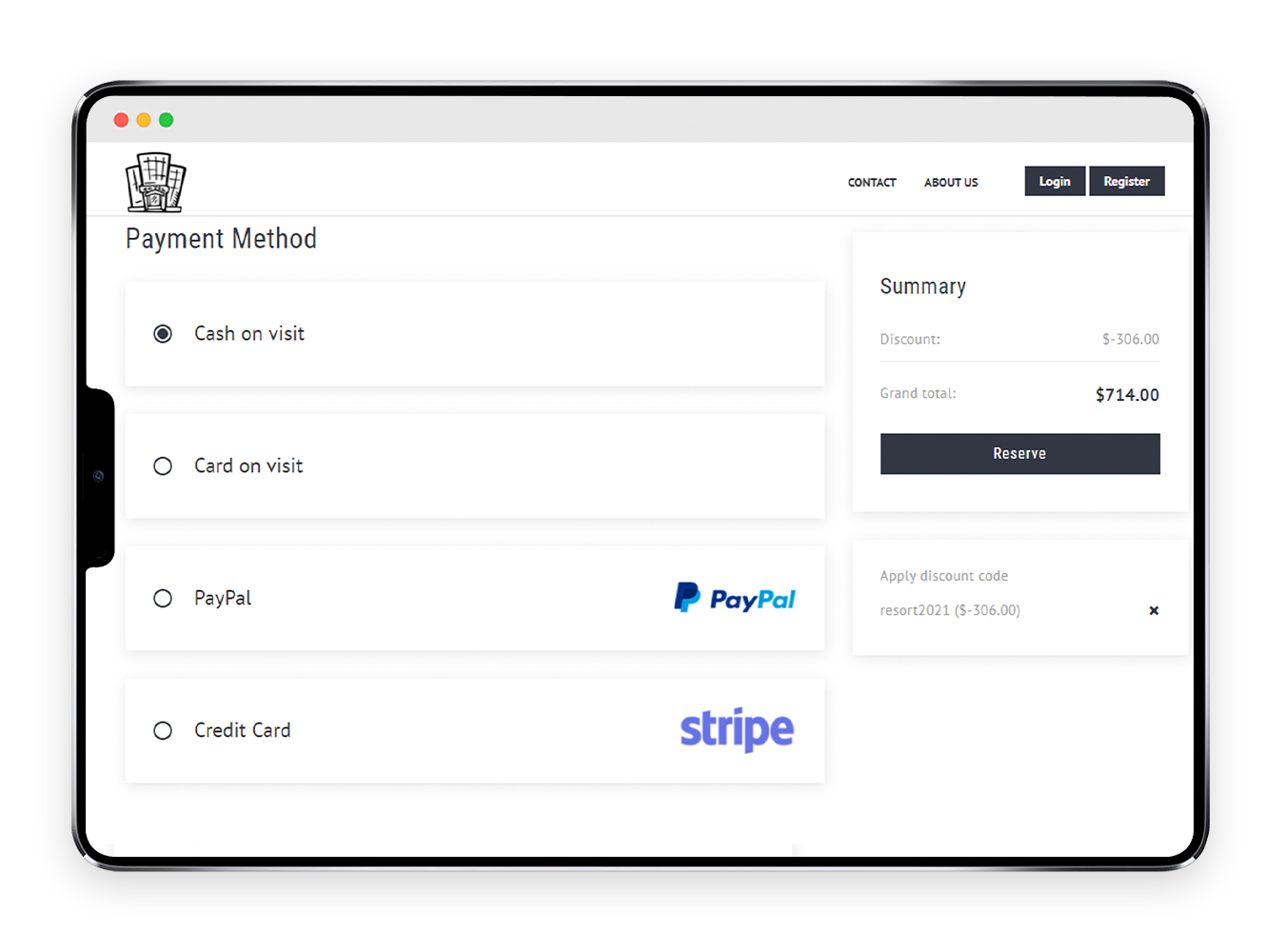 Give benefits to your loyal customers!
Marketing promotions can become the main driving force to increase the amount of bookings coming from your booking website. Bok offers a set of different marketing tools which can be used to encourage your loyal customers as discount codes, loyalty program, deals and more!