Services do not always require a business office. Many of them can be carried out with the help of portable equipment, which allows you to visit clients at their location.
When creating your online booking website via the Bok system, you probably saw a wide range of service delivery options: in-house, in client location, and via remote video.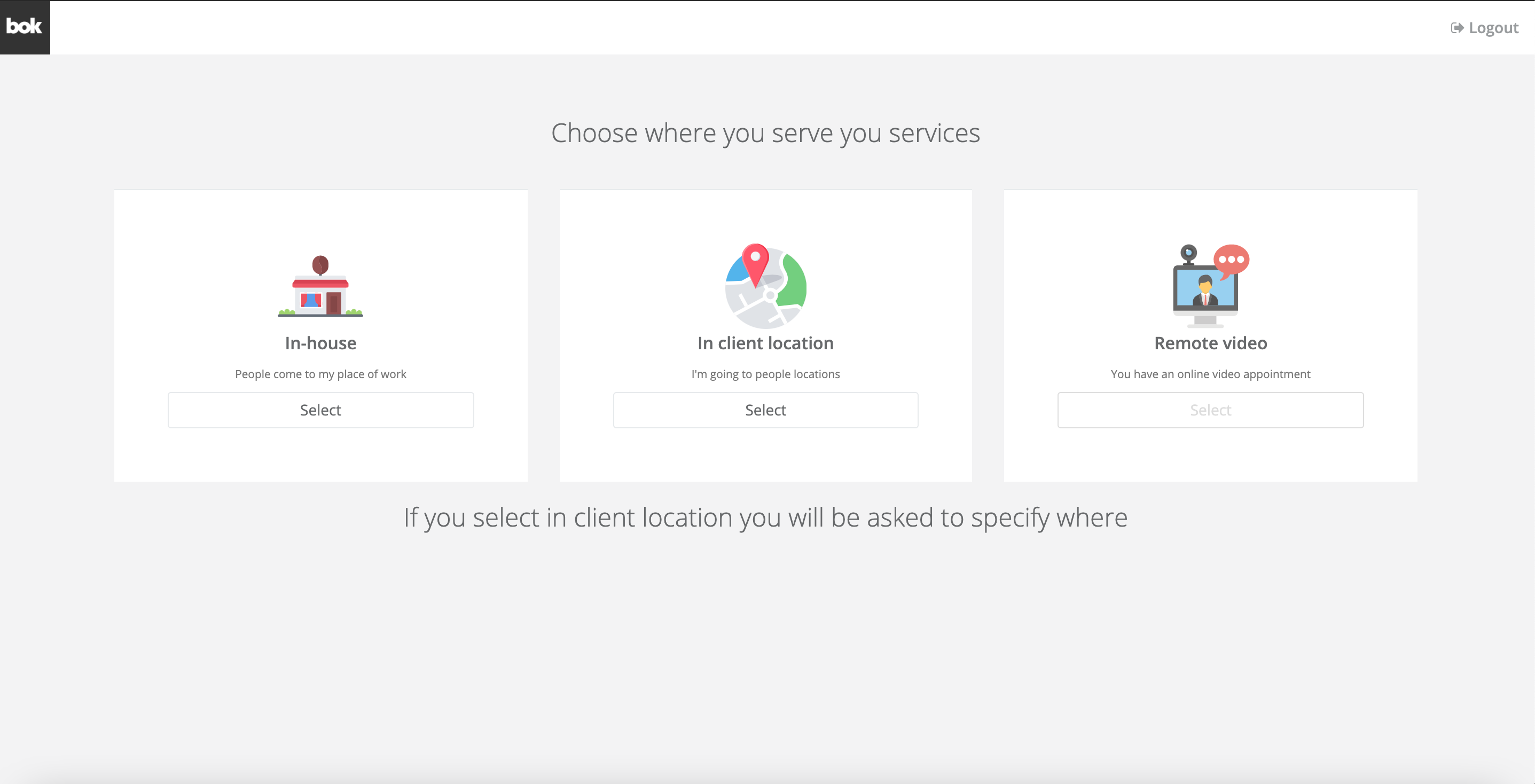 Let's pay attention to the option called "in-house delivery".
To start installing the provision of the services at clients' homes, you simply need to click on the Delivery section located in the Settings. There, the system asks you to choose between providing services in your location or their delivery right to the client.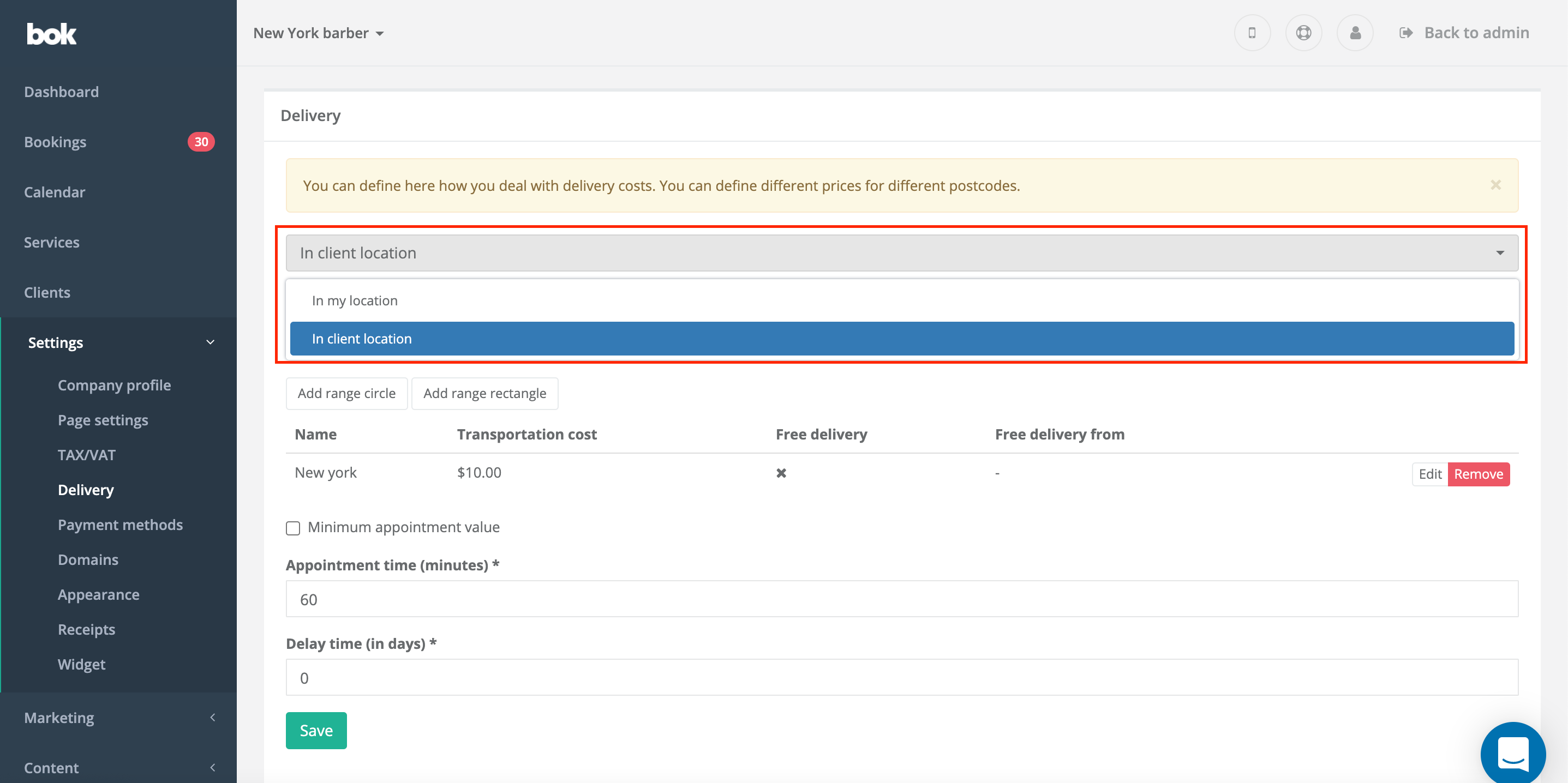 When setting the zone where the service will be active, you do not need to manually enter specific addresses. You are offered two options: define the location based on postcodes/cities or define it based on area.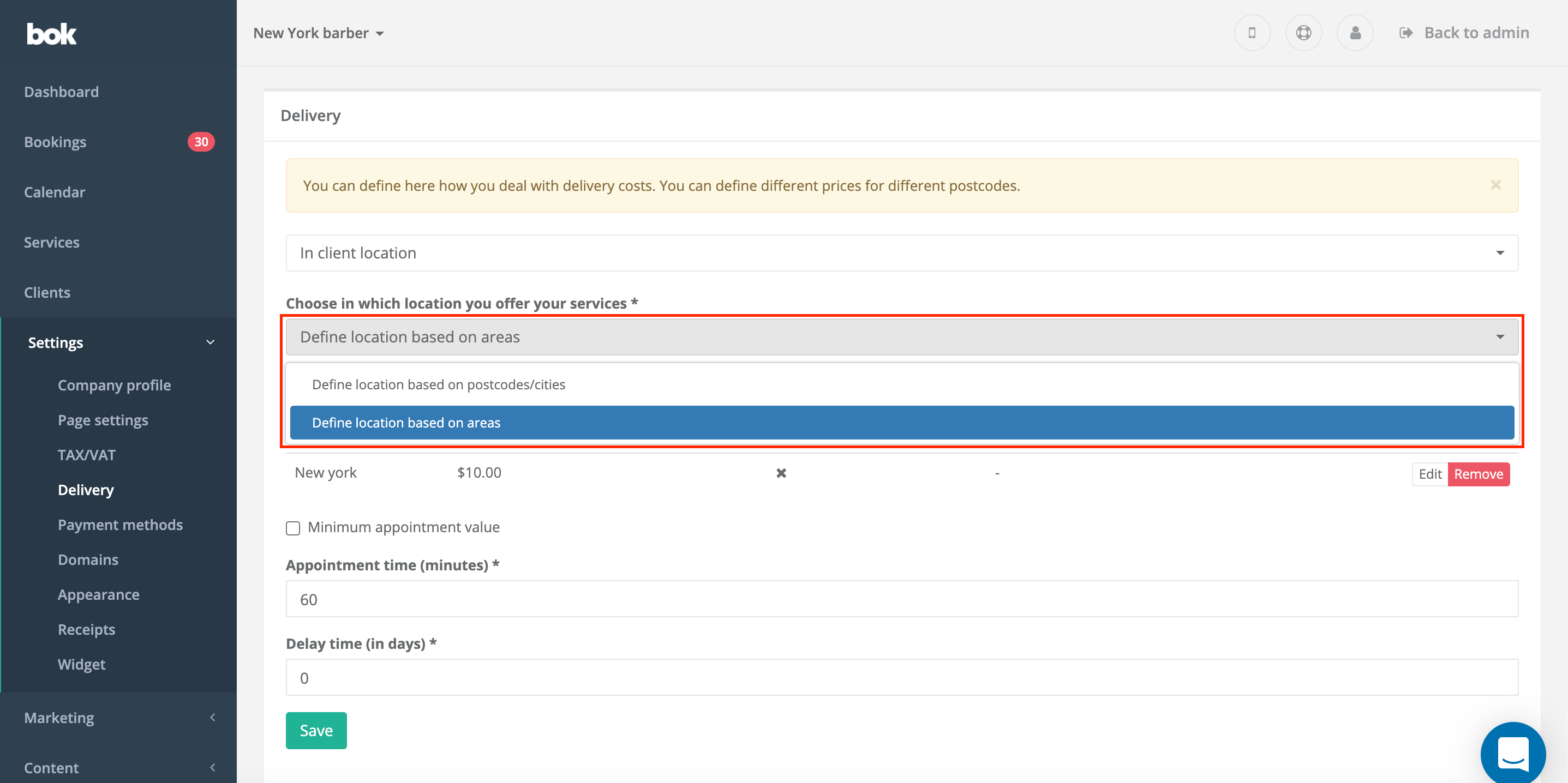 Location based on postcodes/cities requires your knowledge of specific real postcodes and cities. Otherwise, if they are incorrect the system will not work properly and your clients will get confused. However, if you know exactly what addresses you agree to work at, then just specify a postal address or select a city, name the selected location for your convenience and set the price for which you are ready to come and provide the service.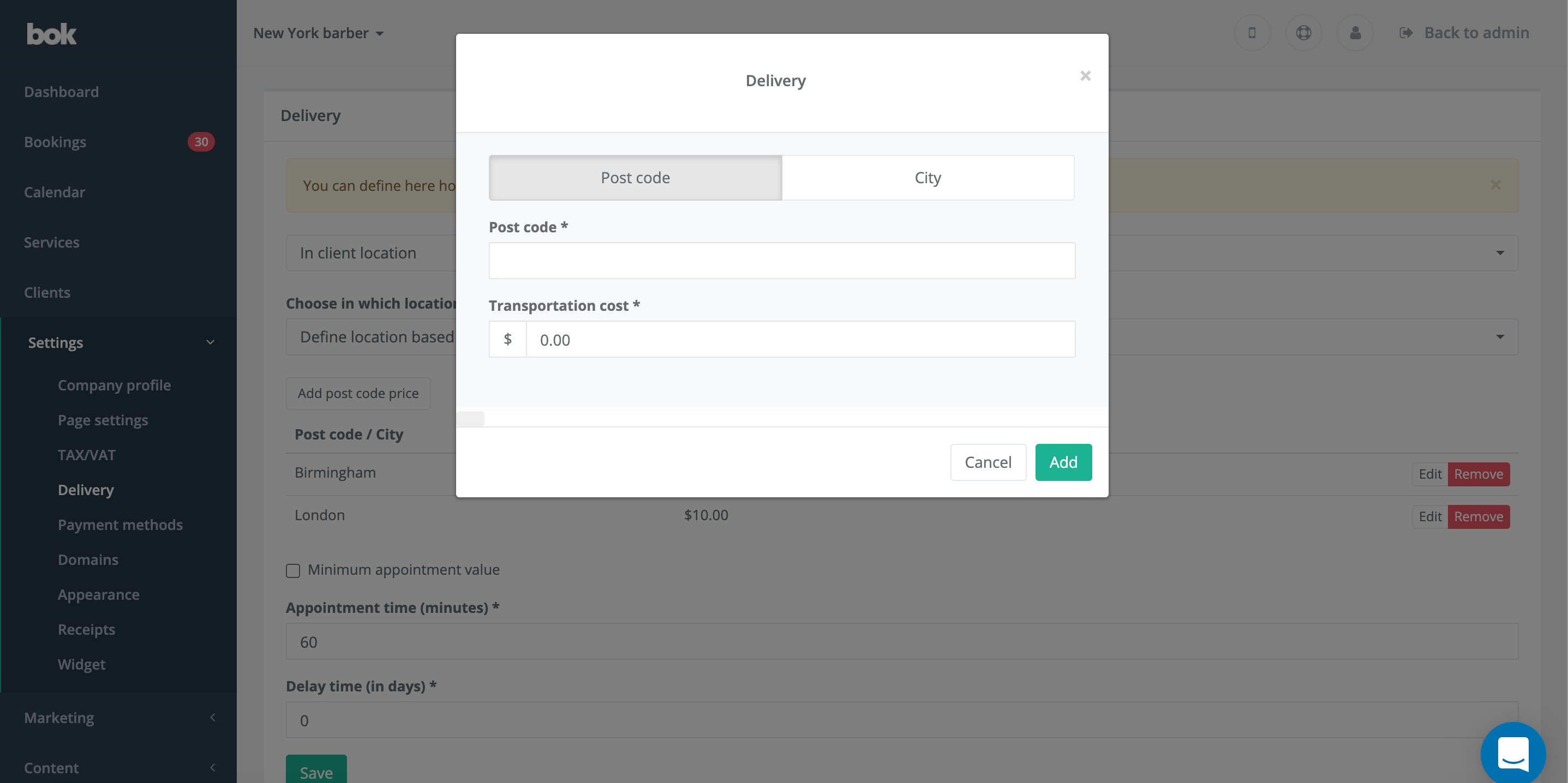 The option to select a zone by area implies selecting a zone on the built-in map. For your convenience, two types of range selection have been developed: round and rectangular. By selecting any of them, you can zoom in and out of the zones on the map by placing the cursor where you want to organize the delivery of the service with the arrival at home.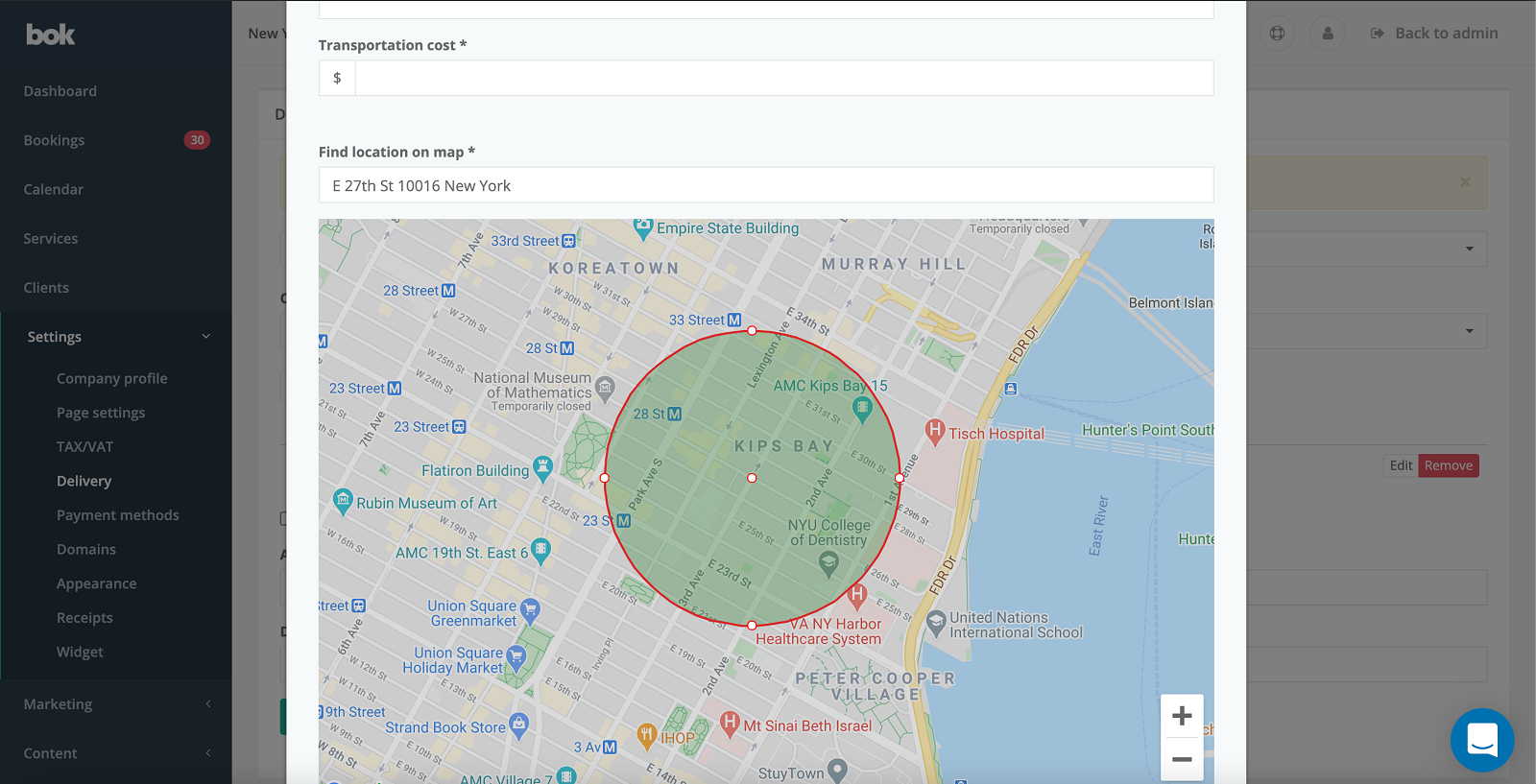 In addition to the service coverage area, you can also specify the minimum appointment price, appointment time, and delay time.
Setting the minimum price allows you not to spend more on the road than you can get for the service. That will save your business from unnecessary costs. As for the time setting, it helps both customers and you to manage your time correctly.
After you have finished the setup. Your customers can immediately make a reservation. At the time of booking, the system will require them to specify the address and notify them of the impossibility of providing the service if the address is outside the scope of the service.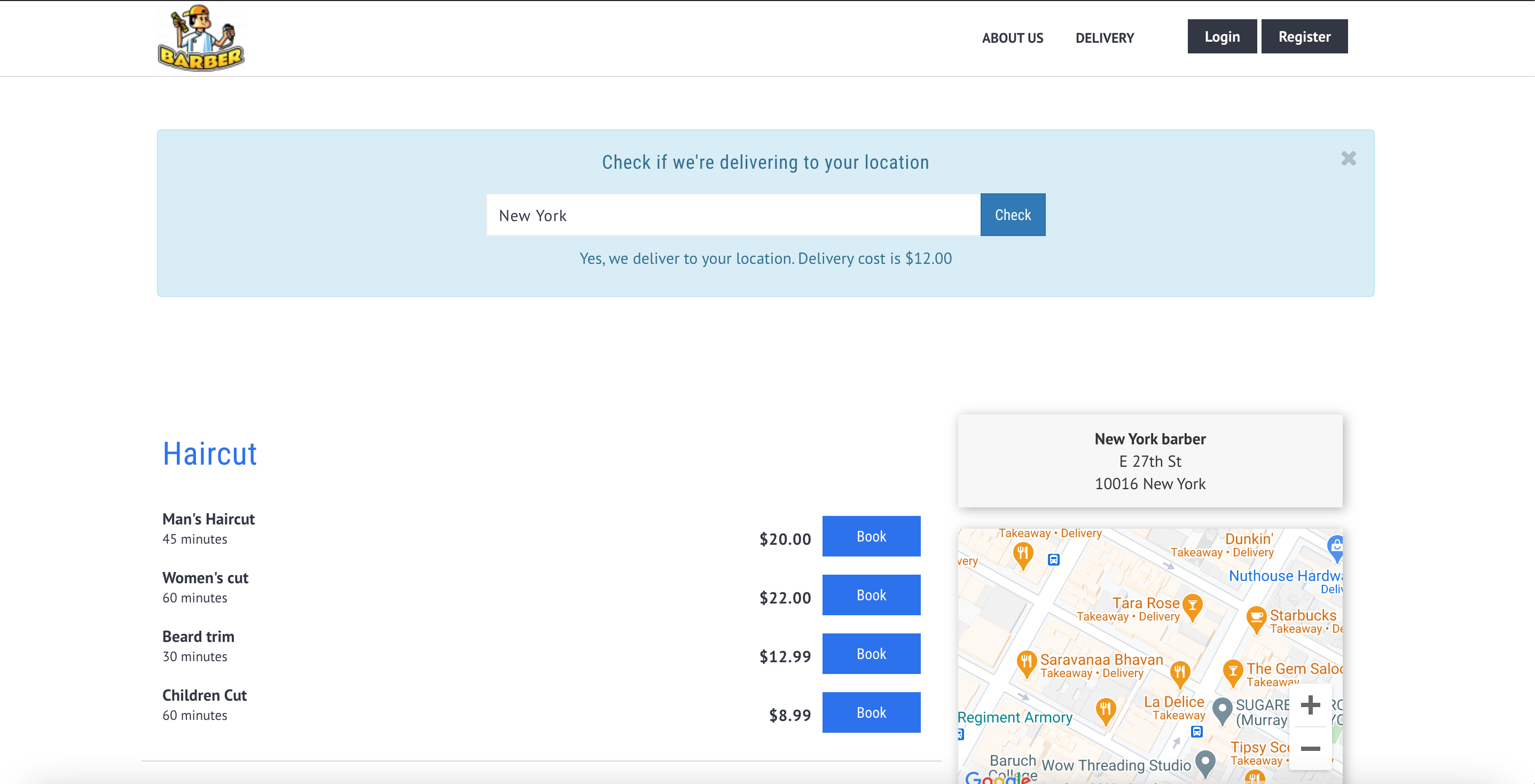 So, after spending just a few minutes setting up locations you can fully automate your work with customers and no longer spend time checking the address of each reservation.