Your personal or business scheduling system
Build your scheduling or booking page with all services you offer. Let your partners or clients choose free time slots. Add payments, reminders and more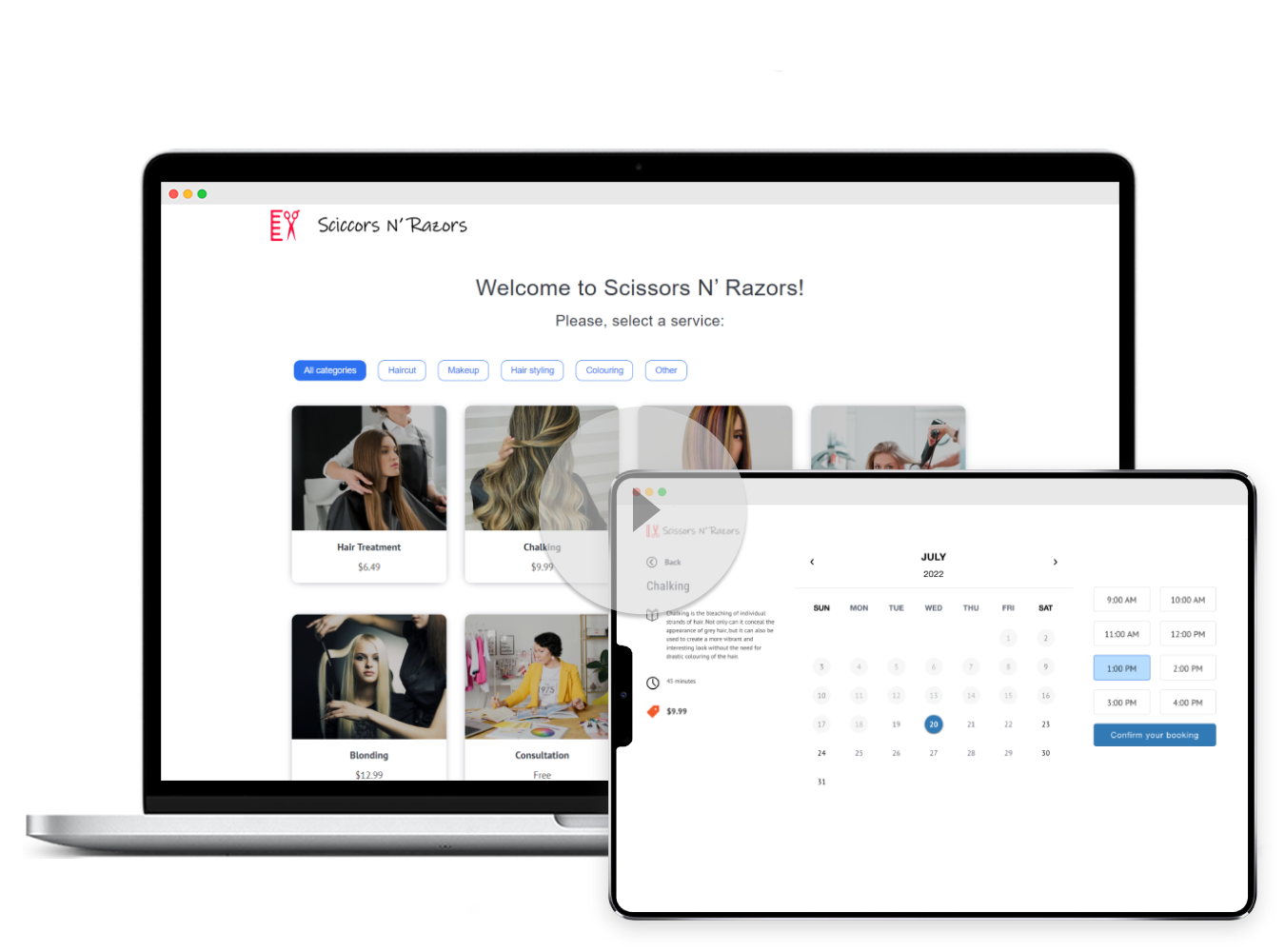 Build your booking page
Define all the simple rules to make it perfect
Connect it with a calendar
Use your existing calendar like google, or customize our app
Share your link
Give your customers access to the booking system
Get booked!
Receive and process incoming reservations
Designed for you or your business
You can use only for yourself or together with your employees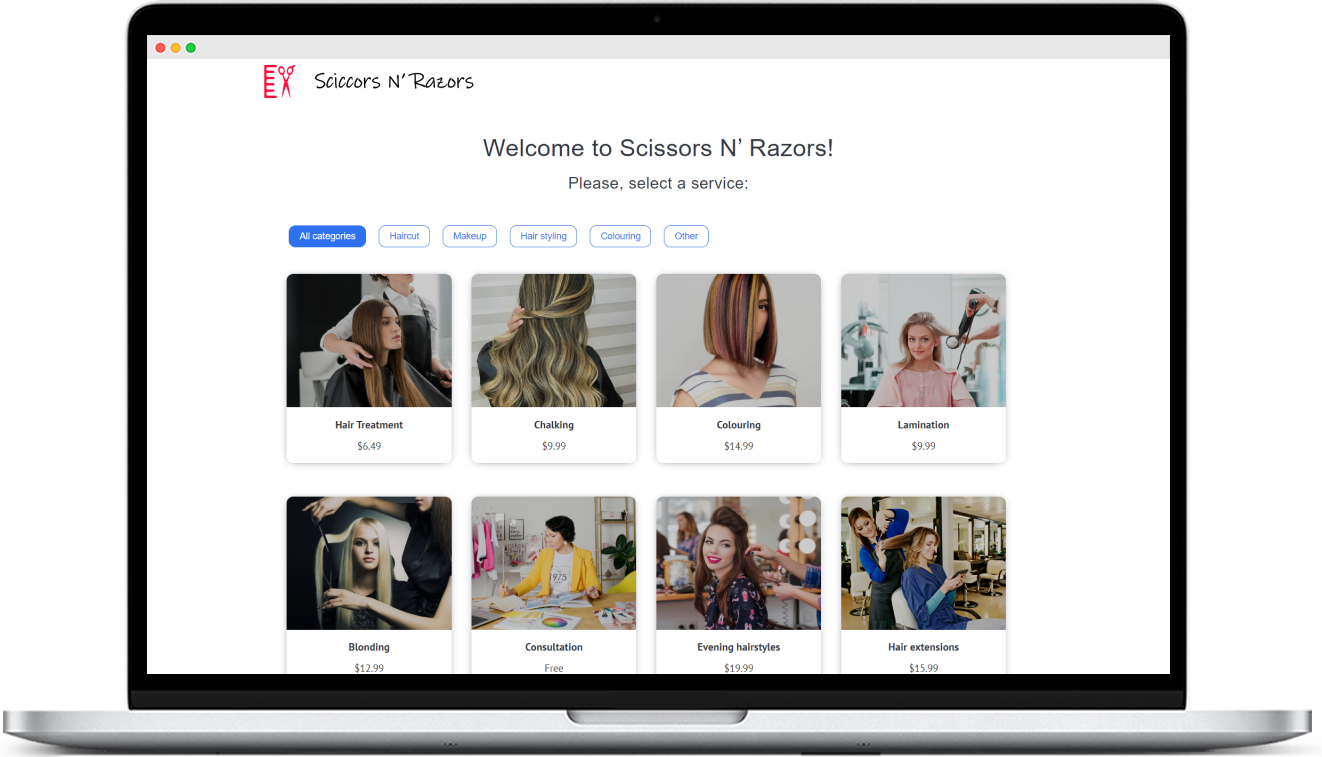 Make more money and reduce cancellations
Your clients can schedule reservation in just a few clicks – whenever the moment is right. And cancellations go down because rescheduling is easy, fast, and on their terms.
Perfect for larger organizations
Add up to 500 employees with their calendars with centralised payment system and offer management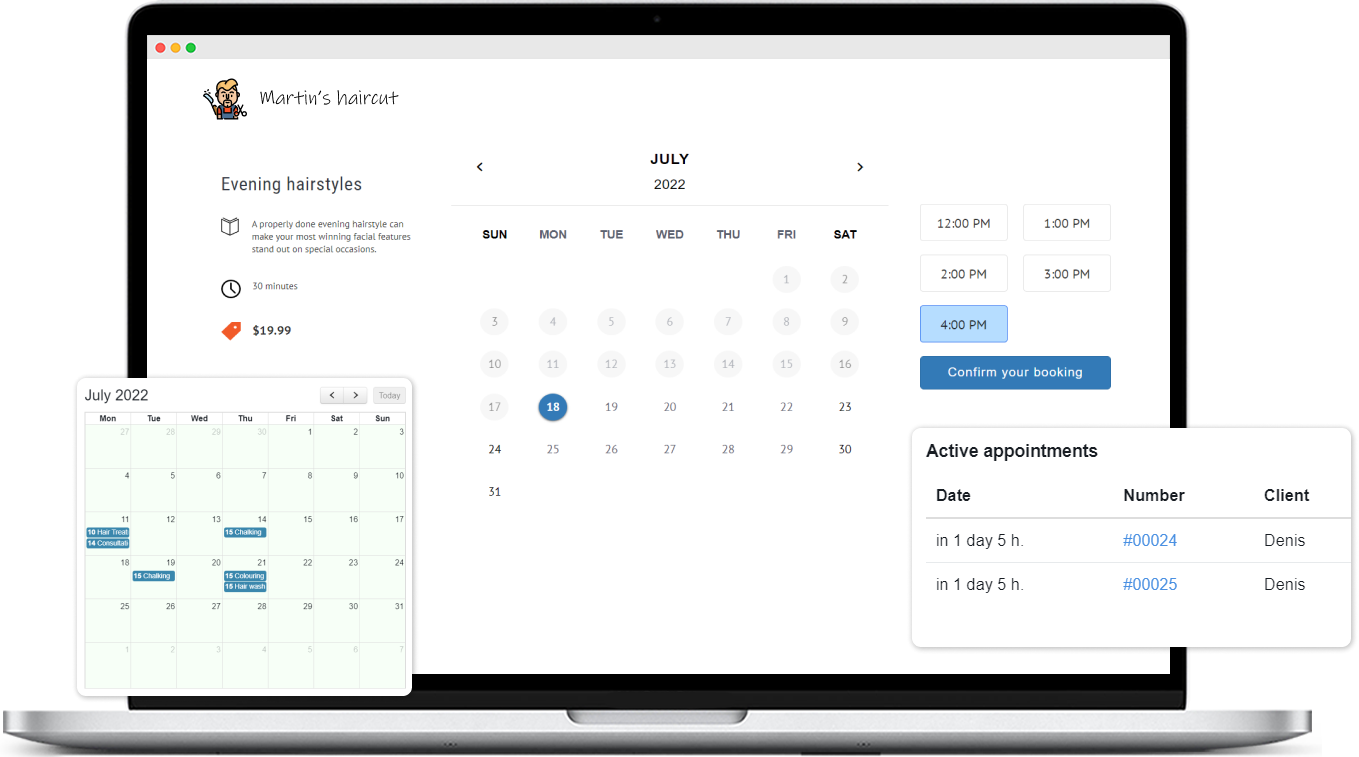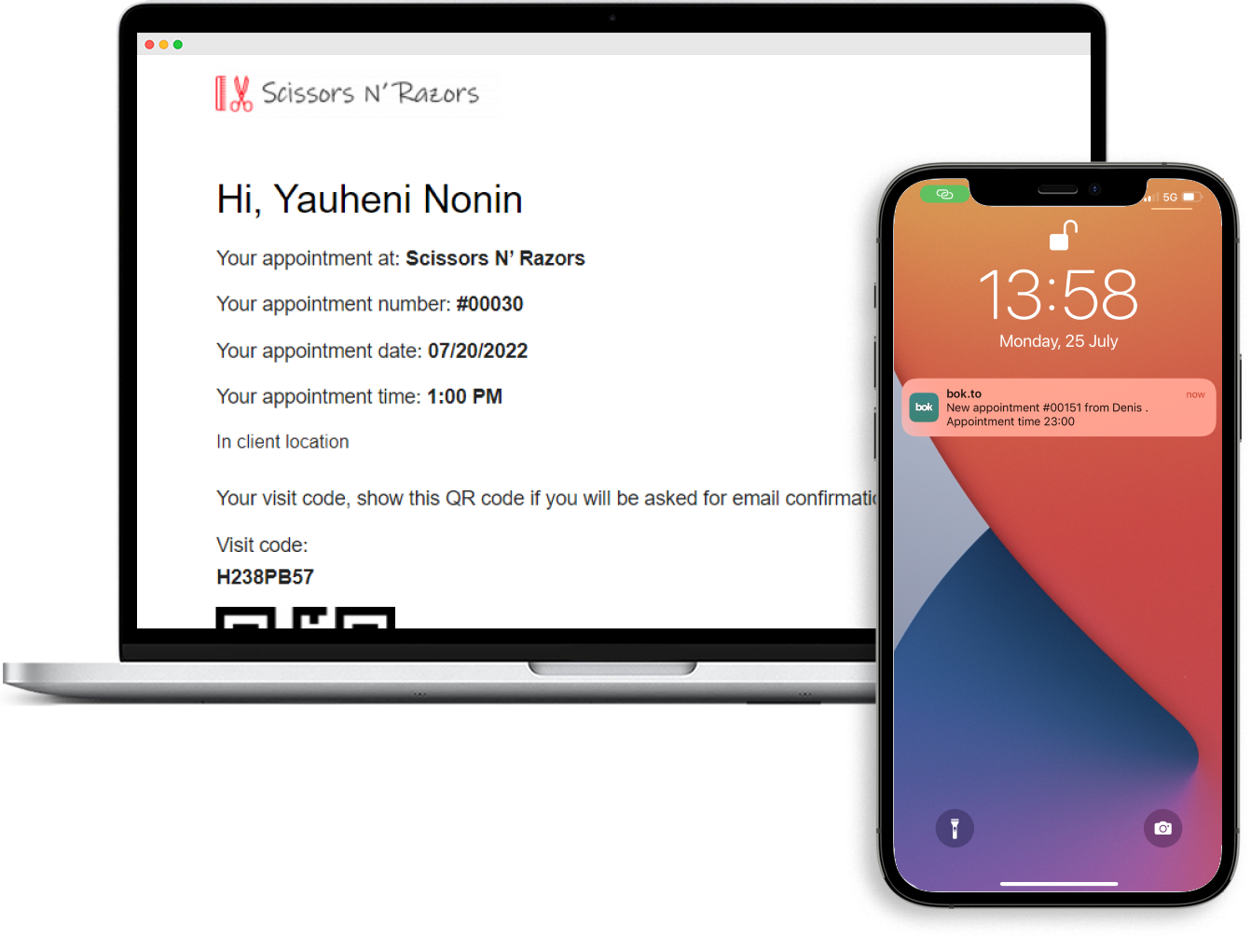 Smart reminders
We make sure you and your client will not
forget about a reservation!
We support all types of bookings
Built-in marketing solution
You can start your shop promotion campaign
Discounts
You can build discount codes for whole orders or specified items from your offer. This can help to bring more clients.
Recommendations
Create special links for your partners and pay them commissions for bringing orders from new clients.
Ads
Integrate your order system with Google or Facebook ads and build successful ad campaigns. Add special tags to increase your SEO.
Newsletter
Prepare a marketing newsletter with recent promotions or important information and send it to all your clients.
Loyalty points
Enable your customers to collect points for each reservation and then use them to get a discount at your website.
Banners
Decorate your page with a beautiful marketing banner that your clients will see once they visit your website.