Booking system for plumbers and DIY!
There are many plumbers, electricians, and handymen who don't have a website, and people find out about their services through word of mouth. Thanks to the Bok system, you can easily and quickly create your website and make it easier for your customers to connect with specialists. Start accepting bookings from clients in 5 minutes!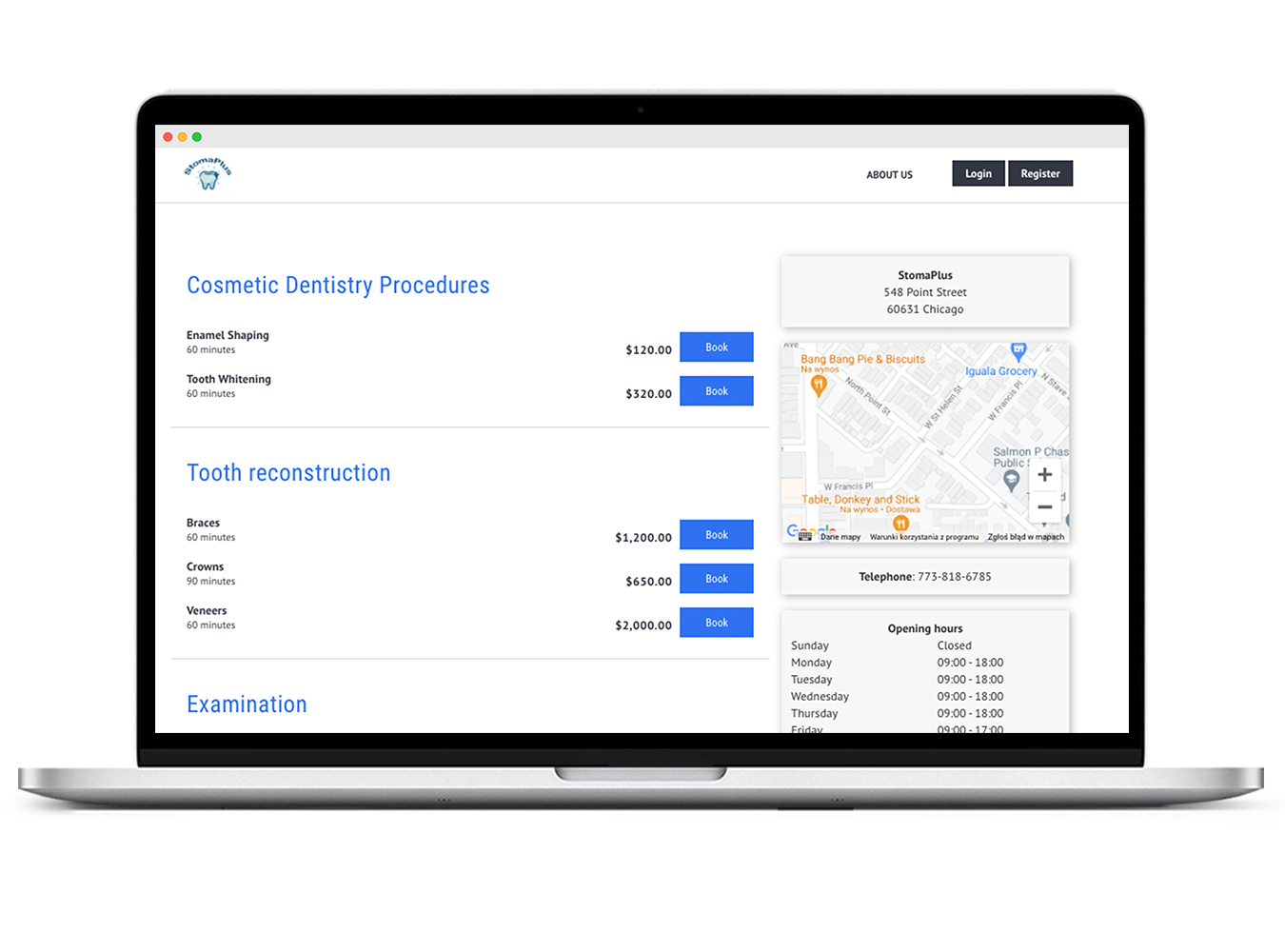 Perfect solution for plumbers and handymen!
Configuration will not take more than 20 minutes!
Booking website is ready immidiately after registration!
You have a template of your website immidiately after registration. All you have to do is to customize it a bit by adding your services, domain name and payment methods! After these simple steps, it will look as attractive as this one: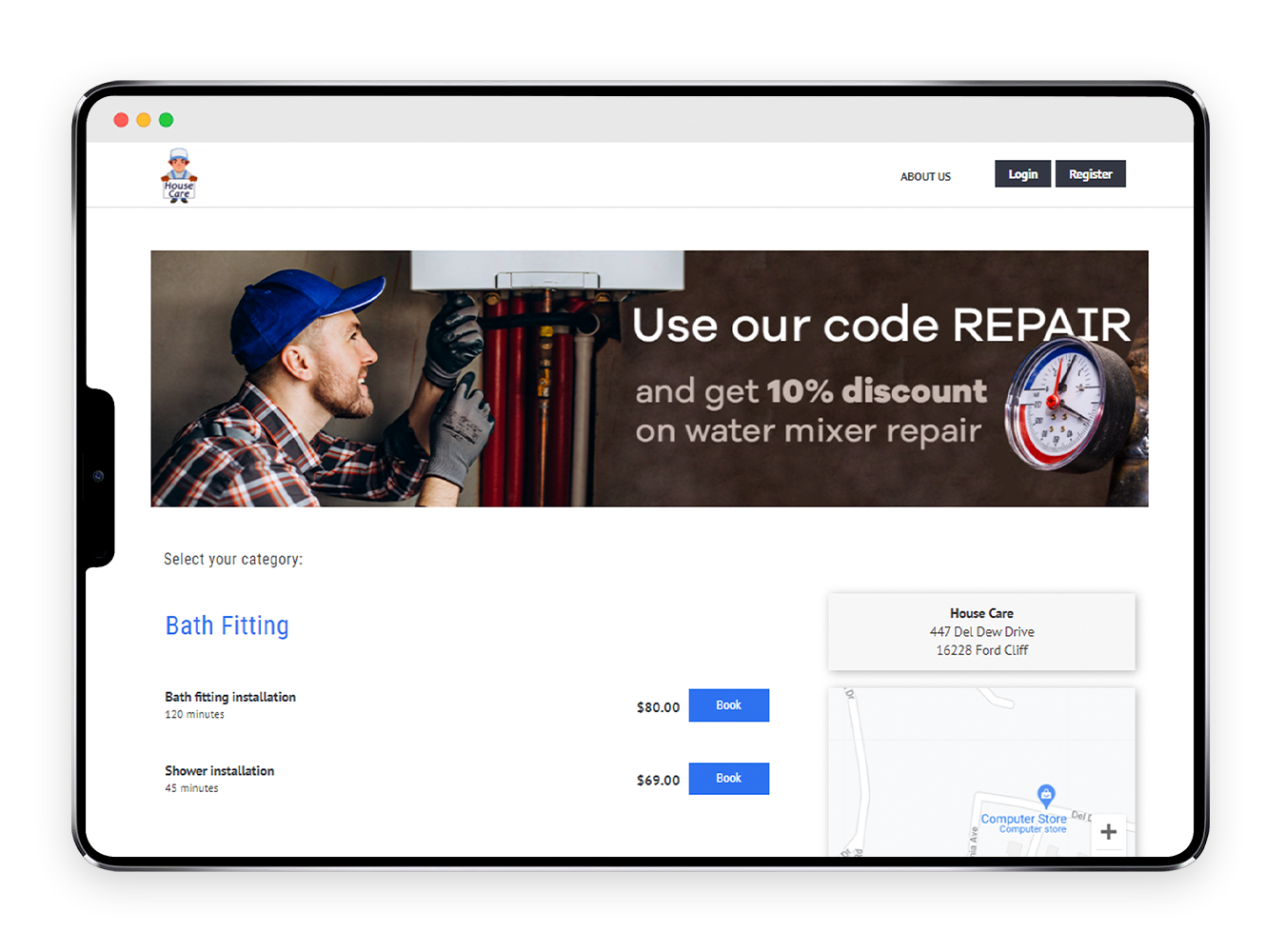 Service customization
In order to diversify your services and thus increase the attractiveness of your website, you have the possibility to include various add-ons and combos to your main service. Let your customers choose between different types of pipe insulation or offer them free advice on the use and maintenance of their water system! At the same time, these add-ons can be both paid and free, and you can limit their choice depending on your needs.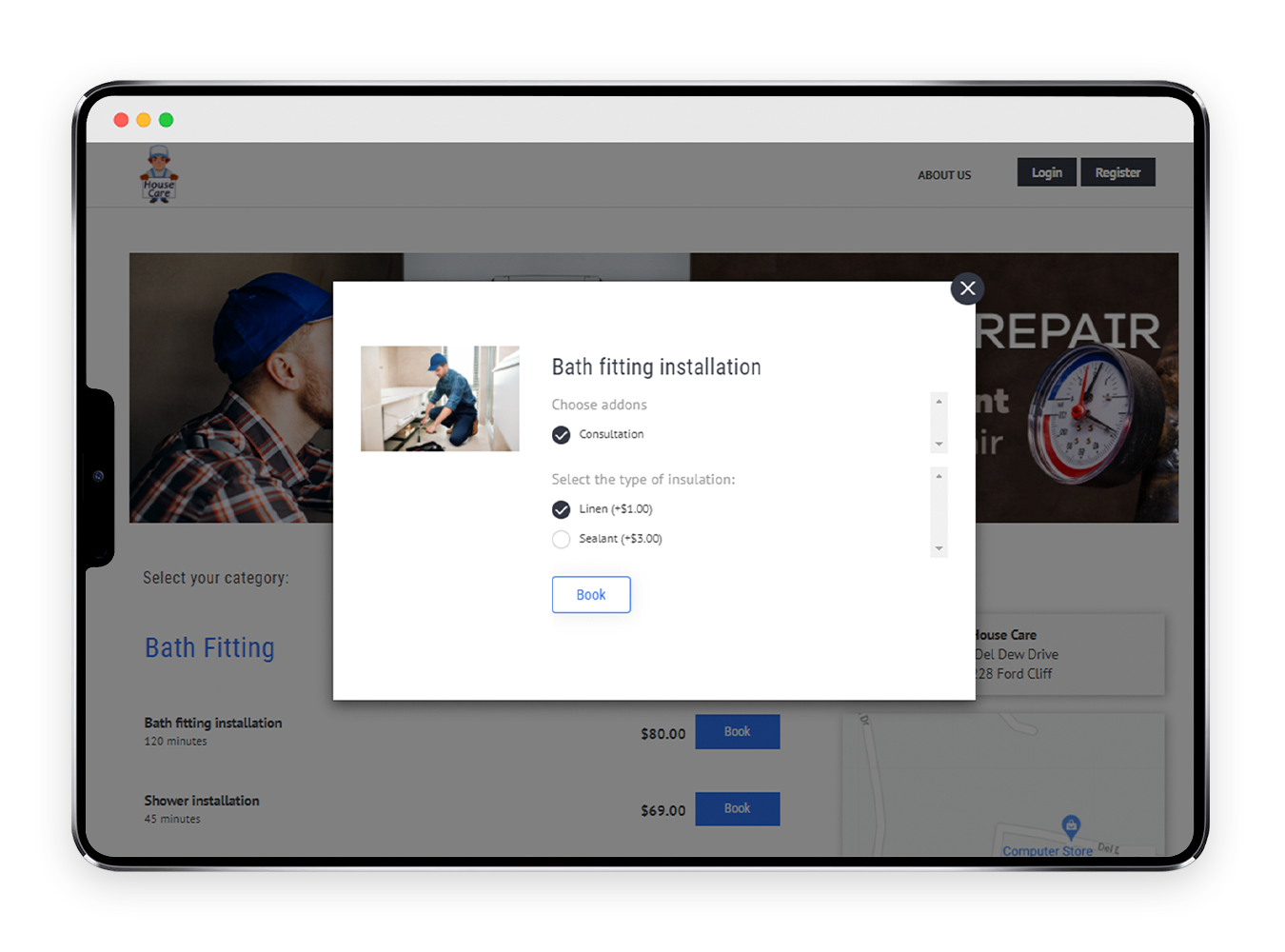 Booking widget!
Some plumbers and handymen follow the trends and already have their own websites with information about the services they provide. However, most of them are not equipped with booking possibilities. We took care of it! You can integrate our booking widget to your existing website. It is as simple as copying and pasting several lines of code. After that, just configure your services and use our system or mobile application to process bookings from your clients.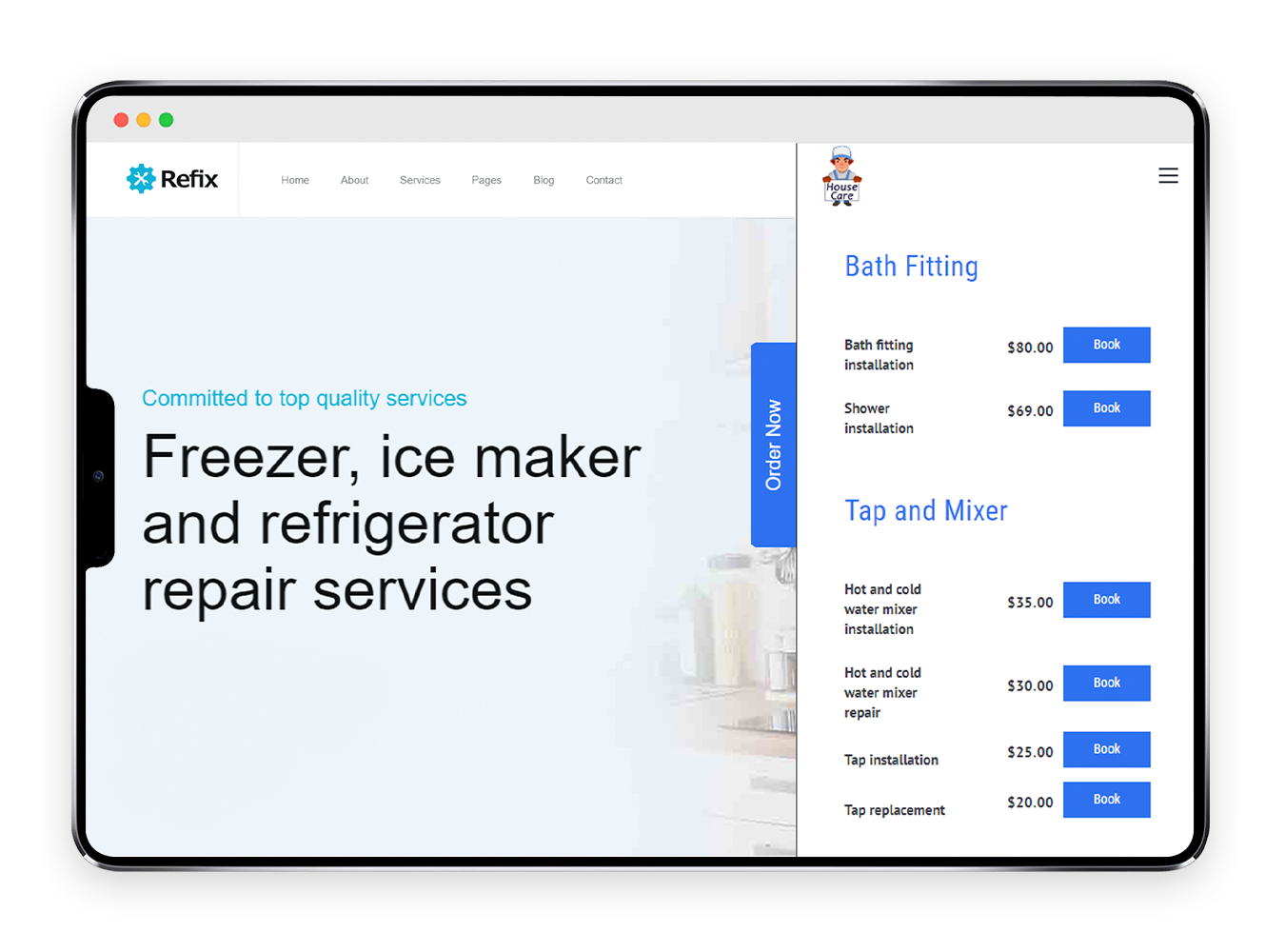 Additional pages
If you want, you can create additional pages to include any content you want. You can tell your customers the story of how your company came to life, introduce you and your employees, etc. Make it an interesting story and make your customers feel taken care of!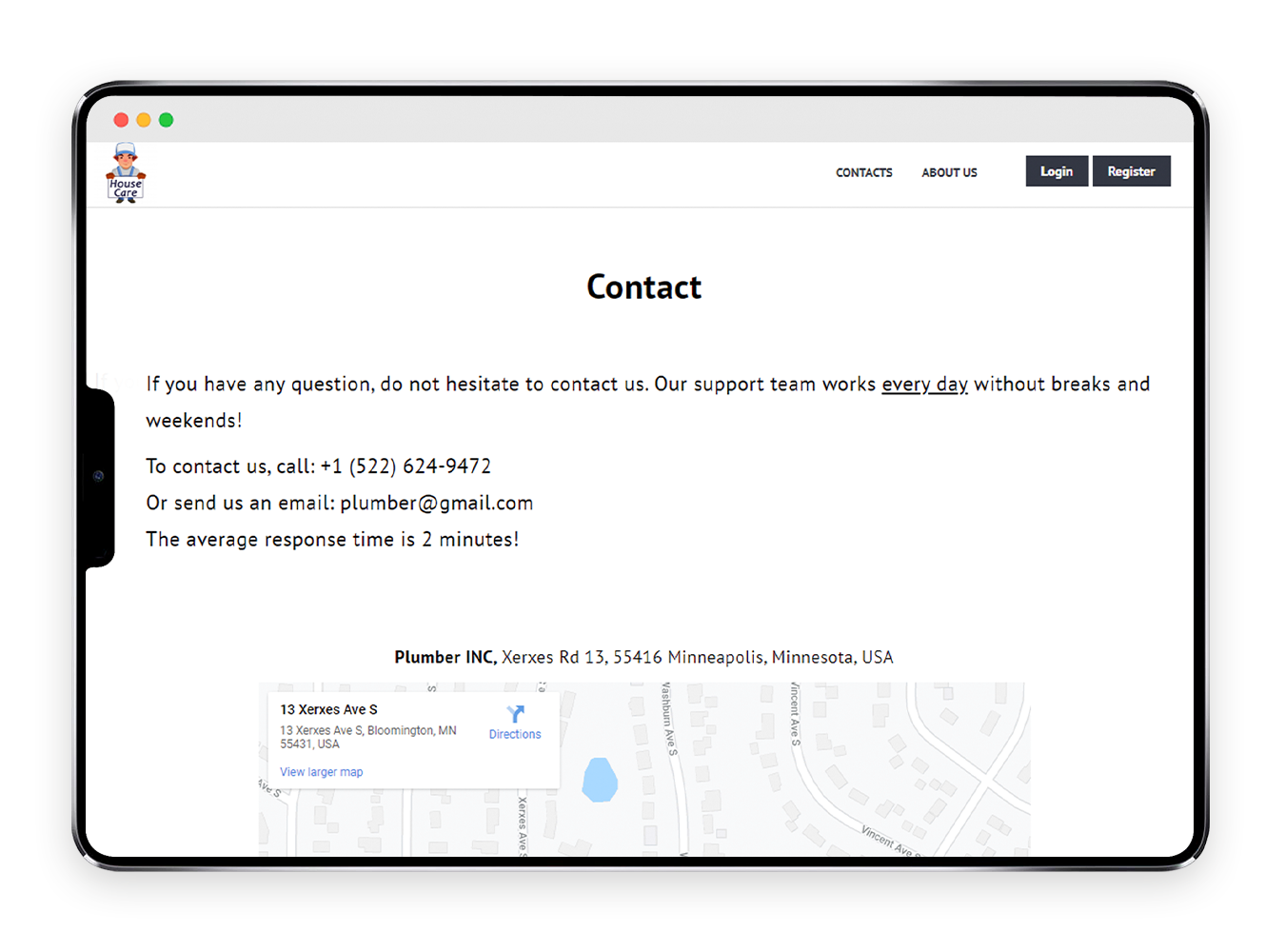 Create and customize your own work calendar!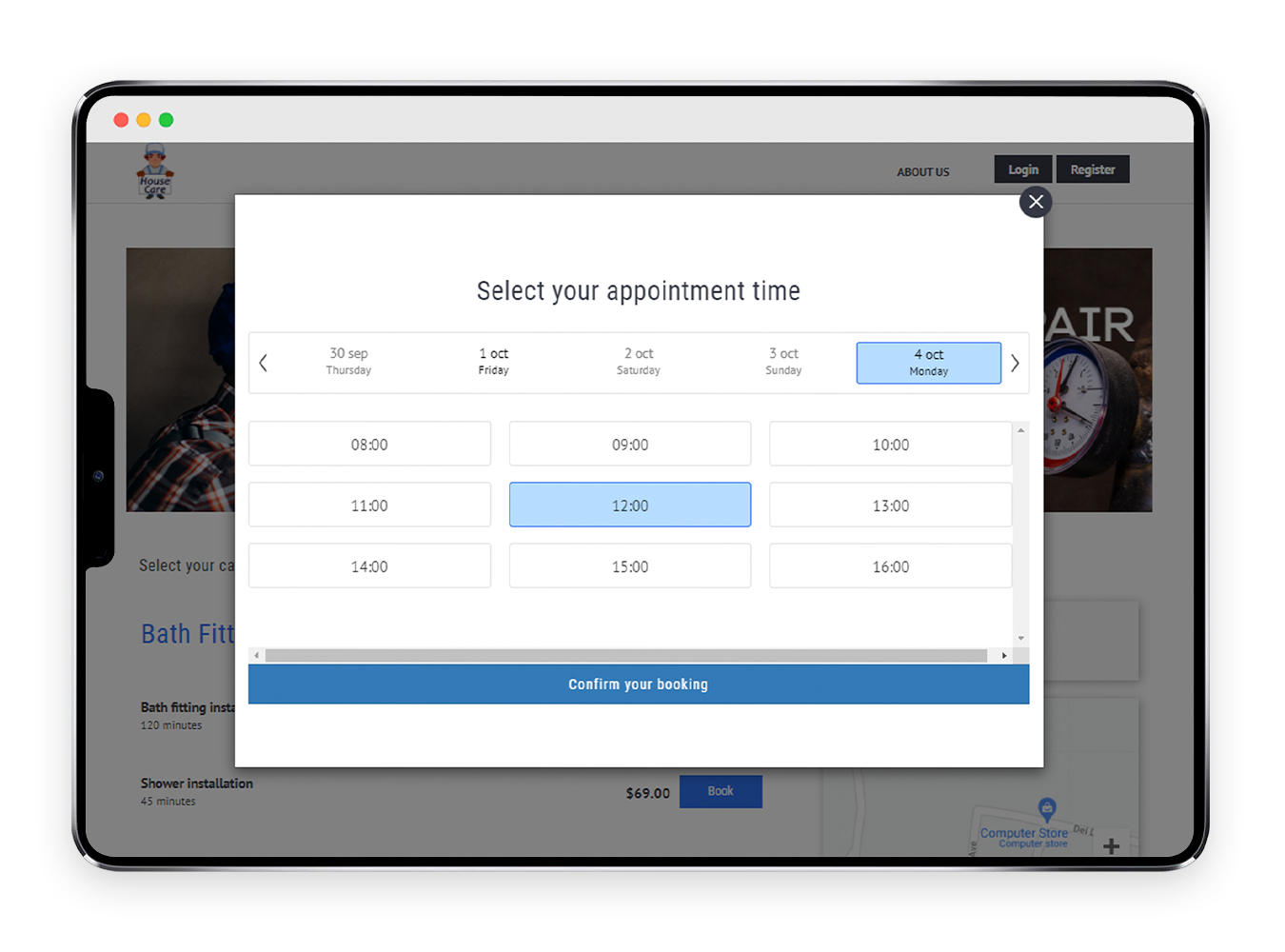 Working hours and time ranges
You can easily modify your calendars and make them work the way you need them to. You can set specific working hours and define time slots in between so that you have short breaks between customers. You can also have longer breaks set up so that you have time for lunch.
Closed days and days off
You can also specify closed days or days off and calendar will not allow clients to book anything at these dates.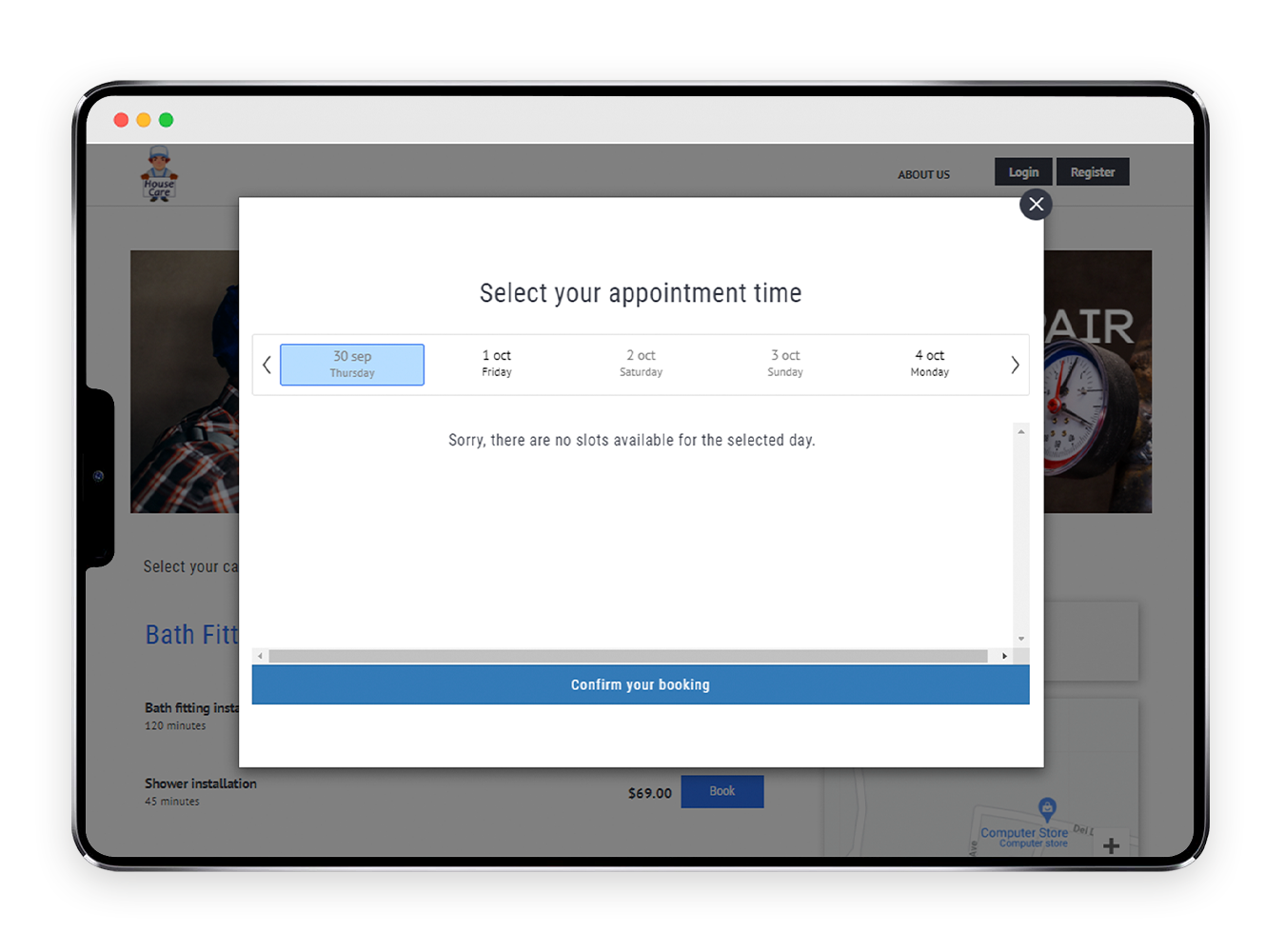 Slots limit
Remember that you can set the number of possible bookings at the same time. If your business is a one-person enterprise, you can only take on one customer at a time. But if you run a small business and you have 5 plumbers working for you, they can perform the same service for 5 different customers at the same time. By creating separate calendars for each employee, you can combine them into one main calendar.
Receive orders in a mobile application!
Be even more flexible and use our mobile application in order to process bookings from your clients. You can invite to the system your other employees and all of them will receive a unique access code to the mobile application. They will not see all the bookings but only those from services that are attached to their calendar!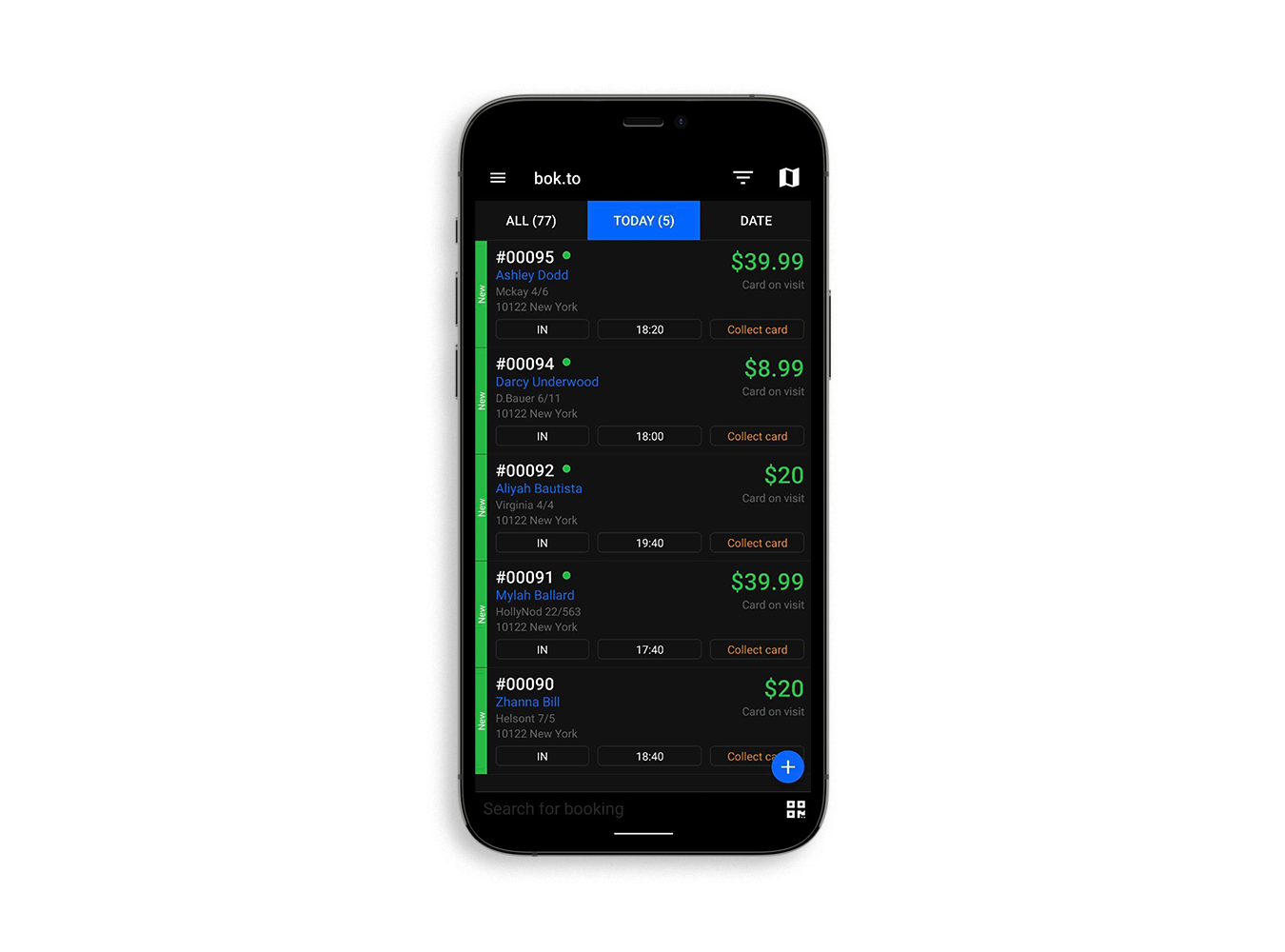 Come to the location of your clients!
While configuring the system, you select on the map the area in which you work. Additionally, you can define the price of the commute, which the customer will pay.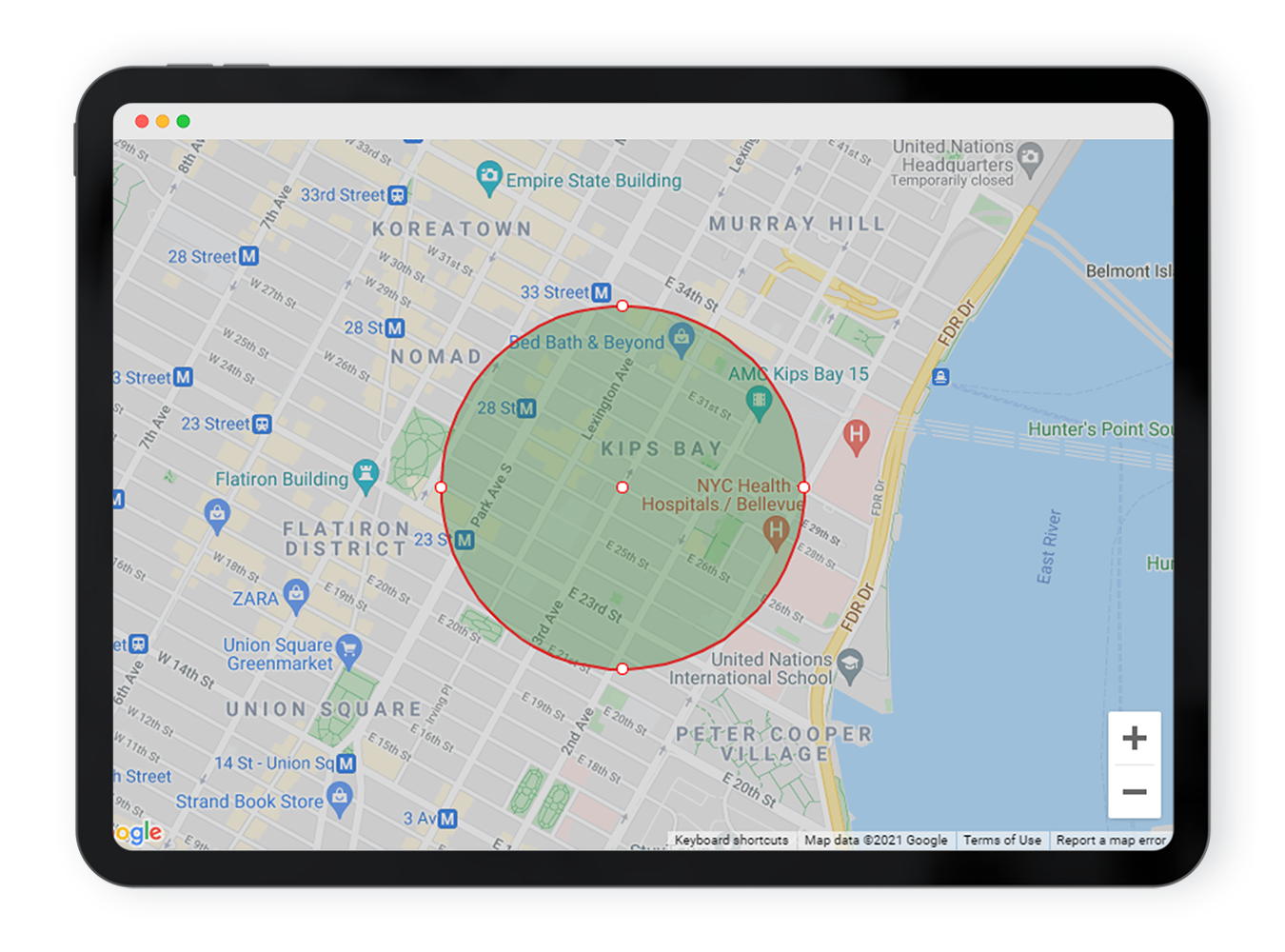 Let your clients pay cashless!
Bok booking system, is integrated with quick online payments. This will help you gain even more customers as more and more people prefer cashless transactions these days. Let your customers pay for your services online thanks to integrations with the most popular payment methods - PayPal, Stripe, Square, and others.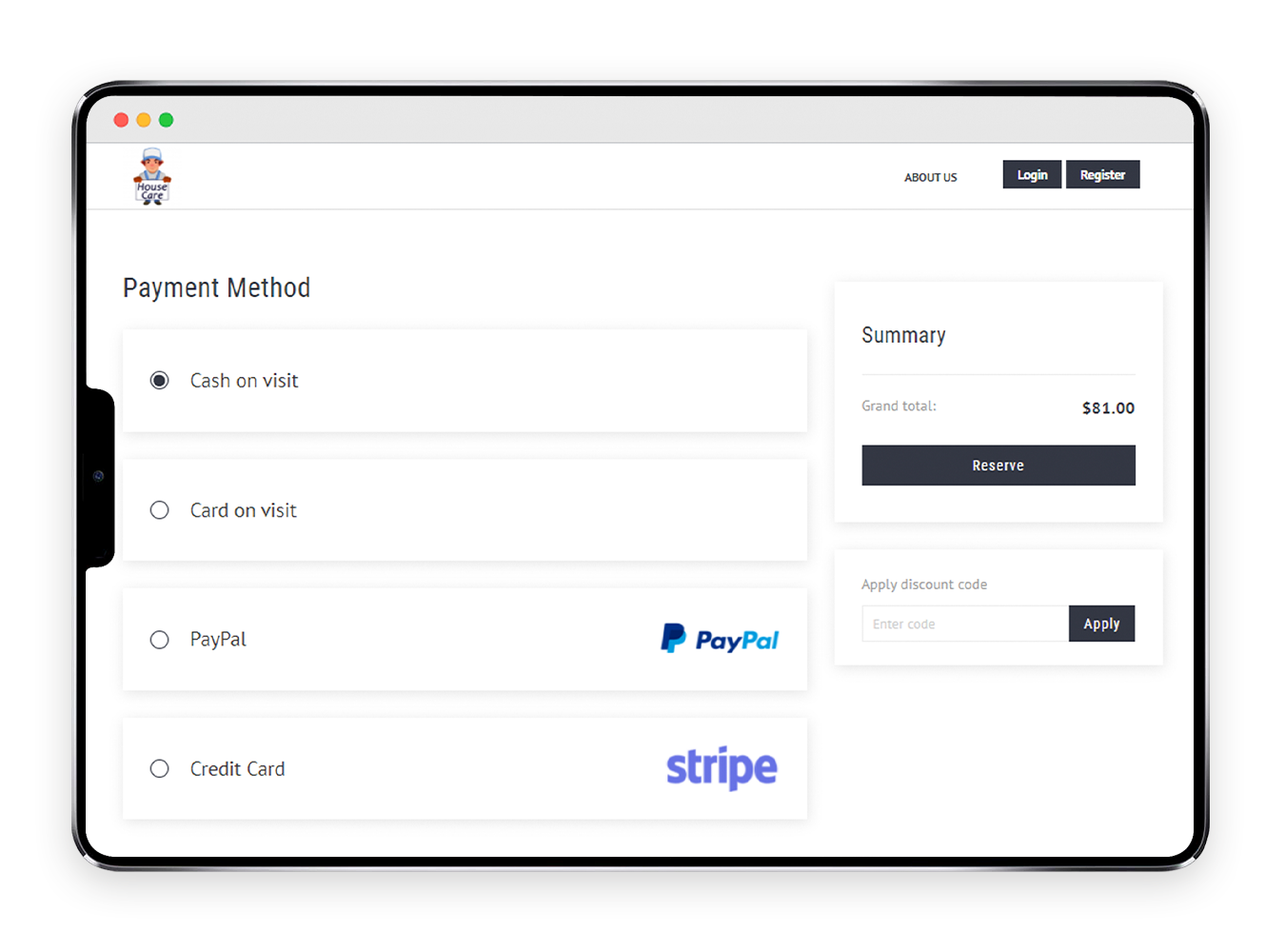 Give benefits to your loyal customers!
Marketing promotions can become the main driving force to increase the number of bookings coming from your website. Bok offers a set of different marketing tools which can be used by you to encourage your loyal customers - discount codes, loyalty programs, deals, and more!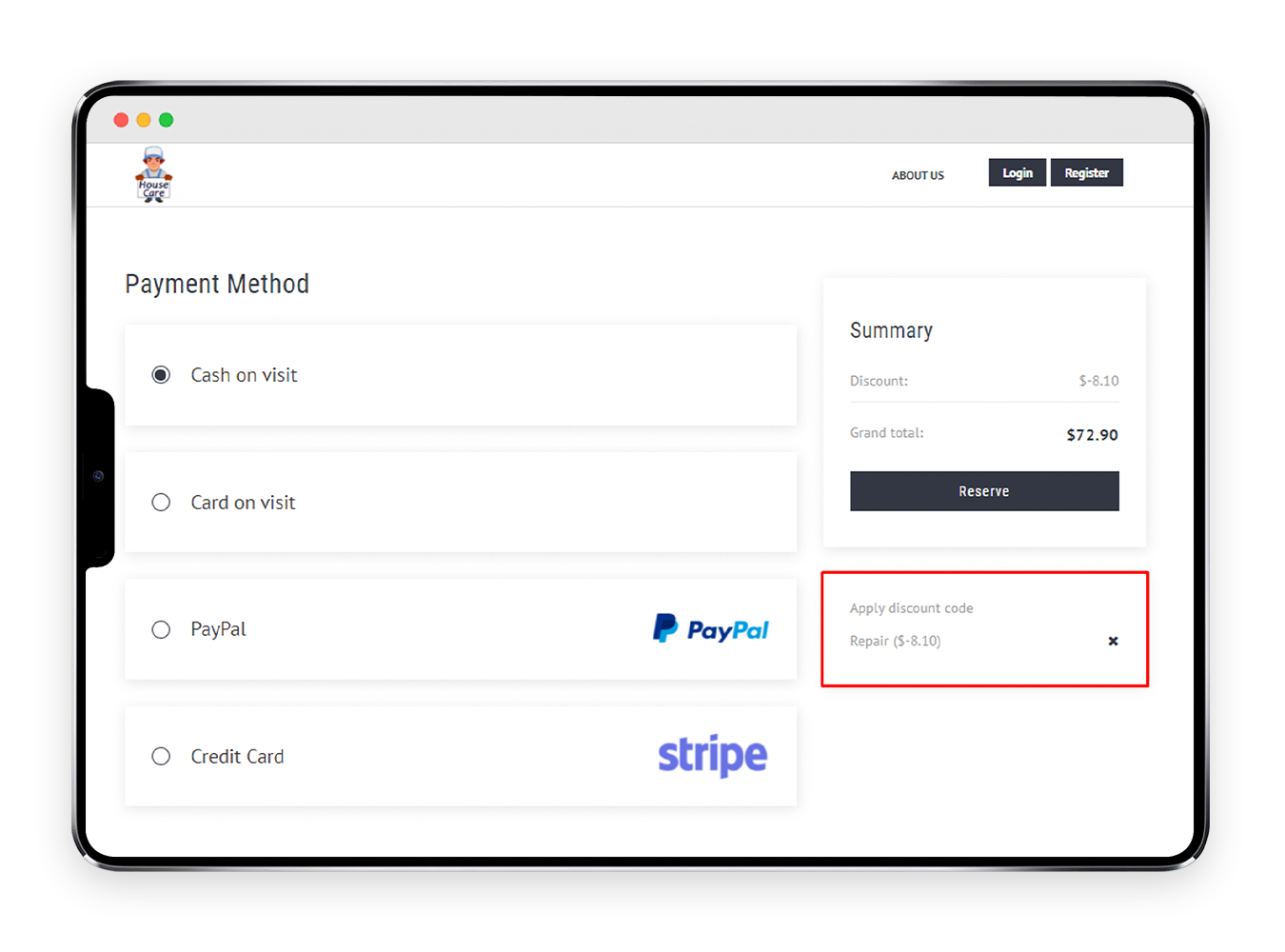 Easy step-by-step setup!
Configure your system and start accepting bookings!
Configure your services
Enter all the services you provide into the system. Don't forget their descriptions and, if needed, photos.
Add payment methods
You can allow different payment methods to suit the needs of your customers.
Start receiving reservations
Receive notifications of incoming bookings via the web version, mobile application, or add them manually.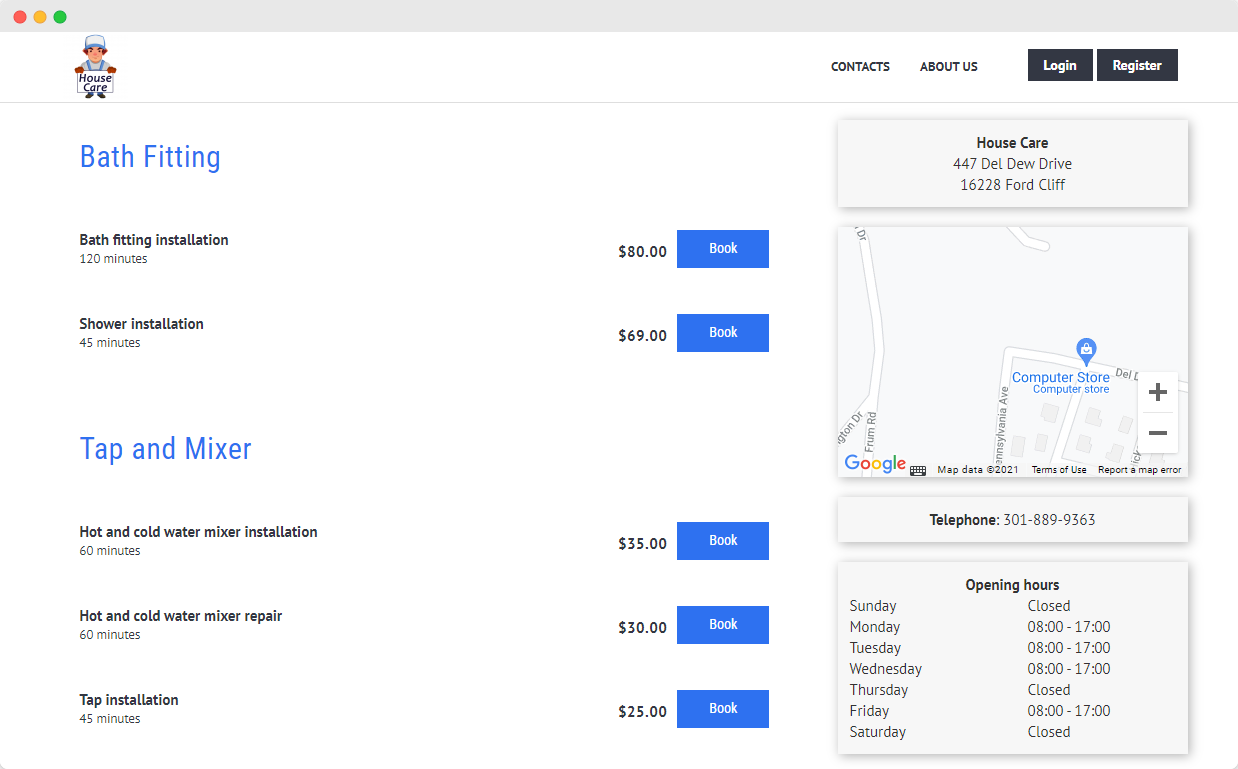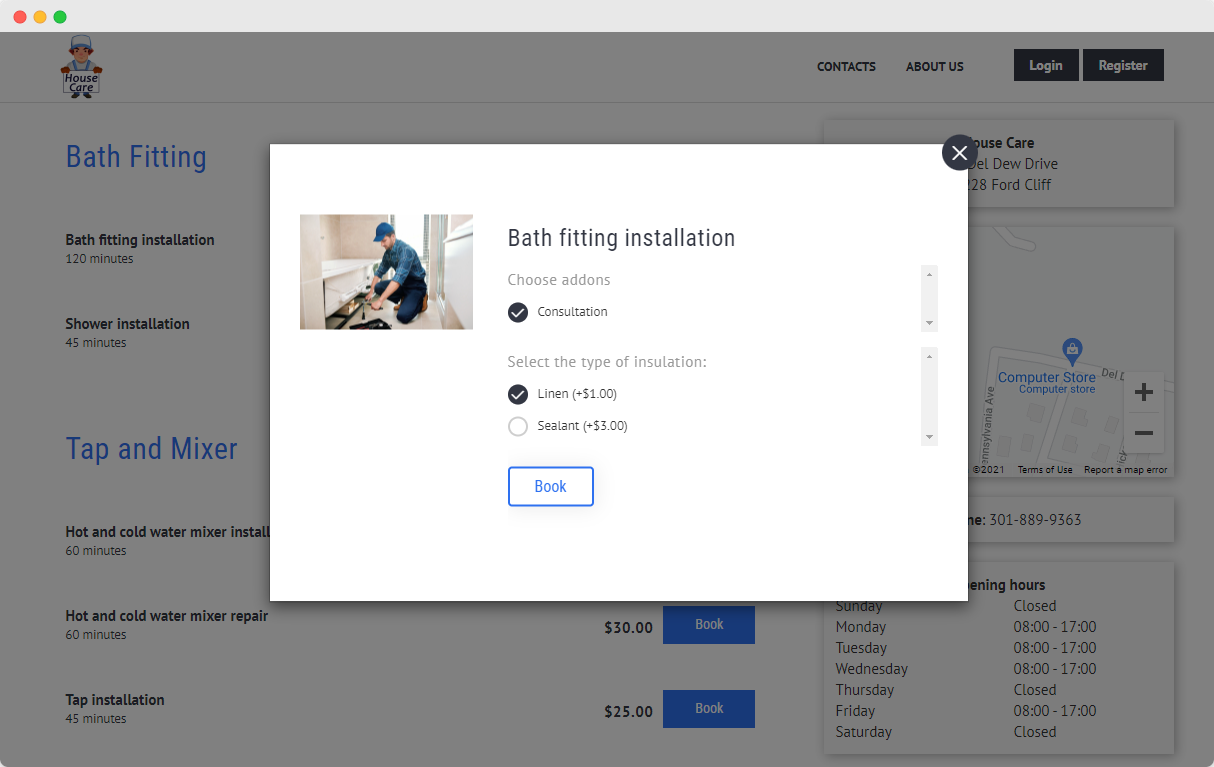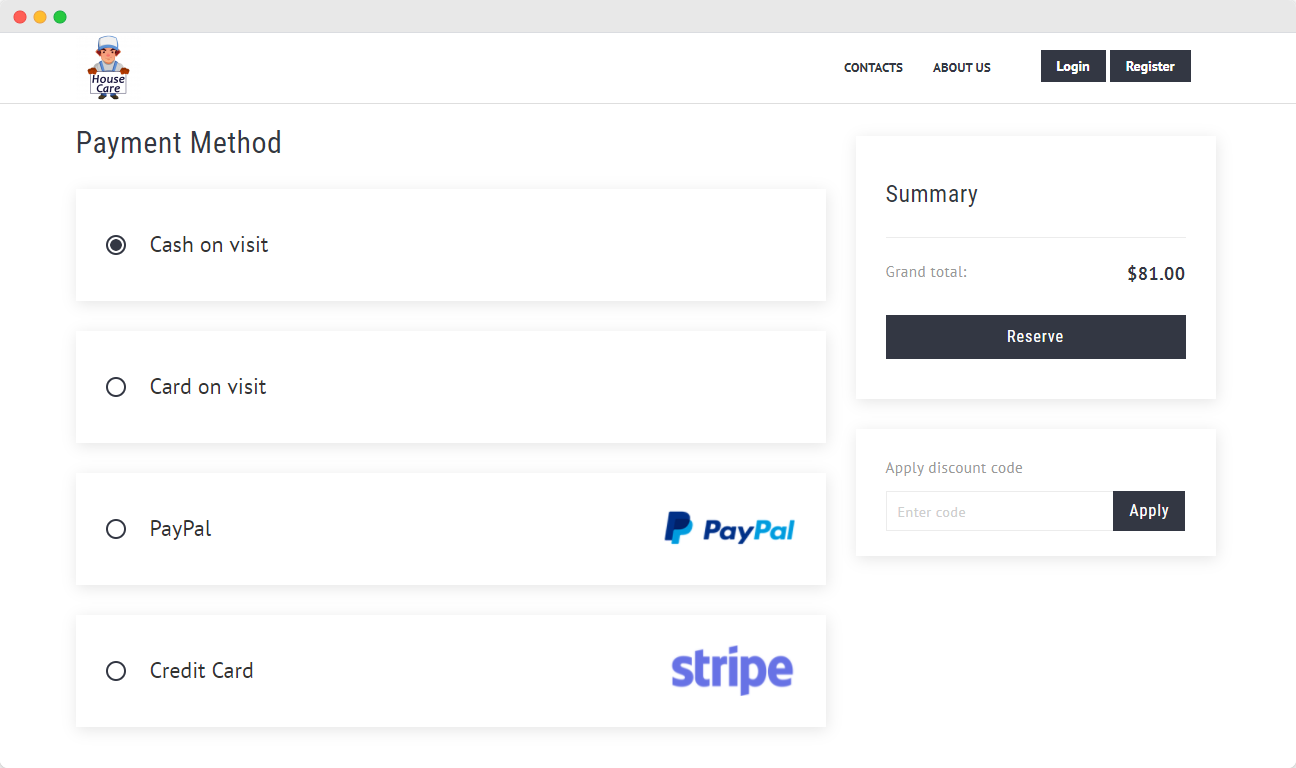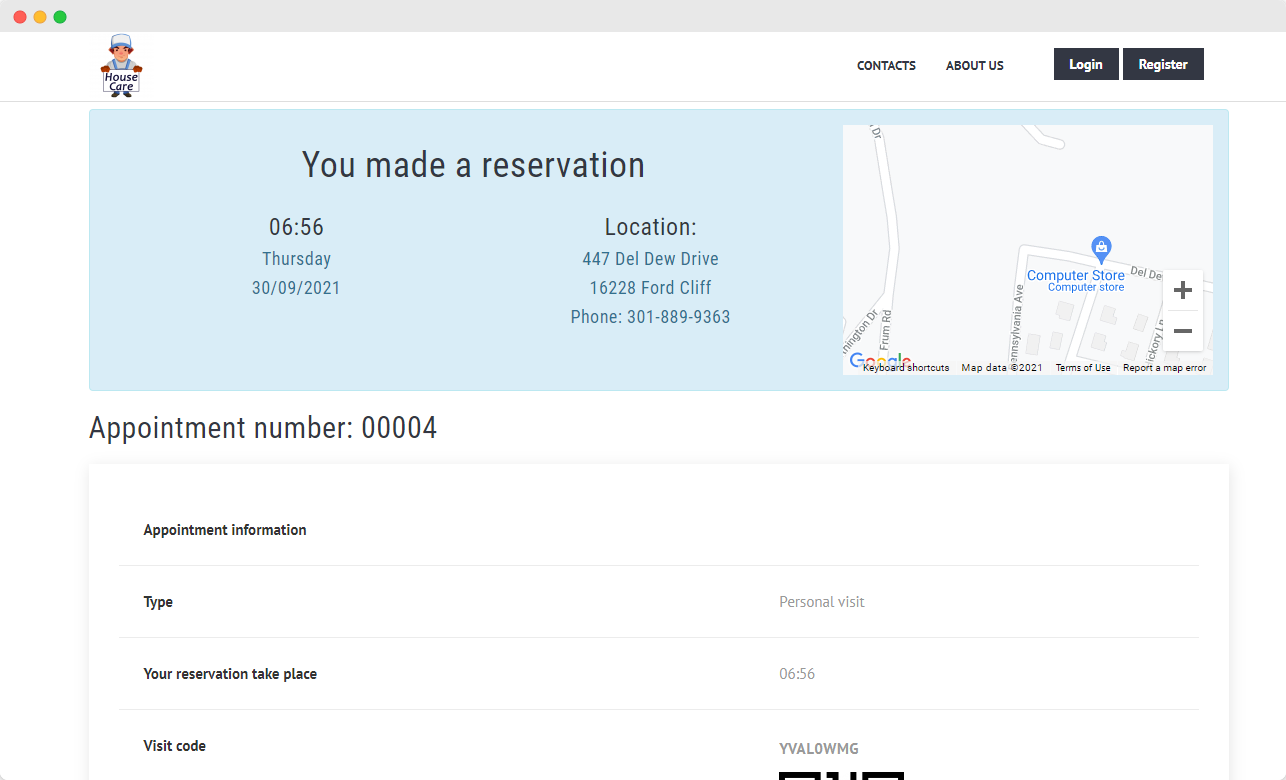 Check out our demo page!
Try all the features and create your own booking website!