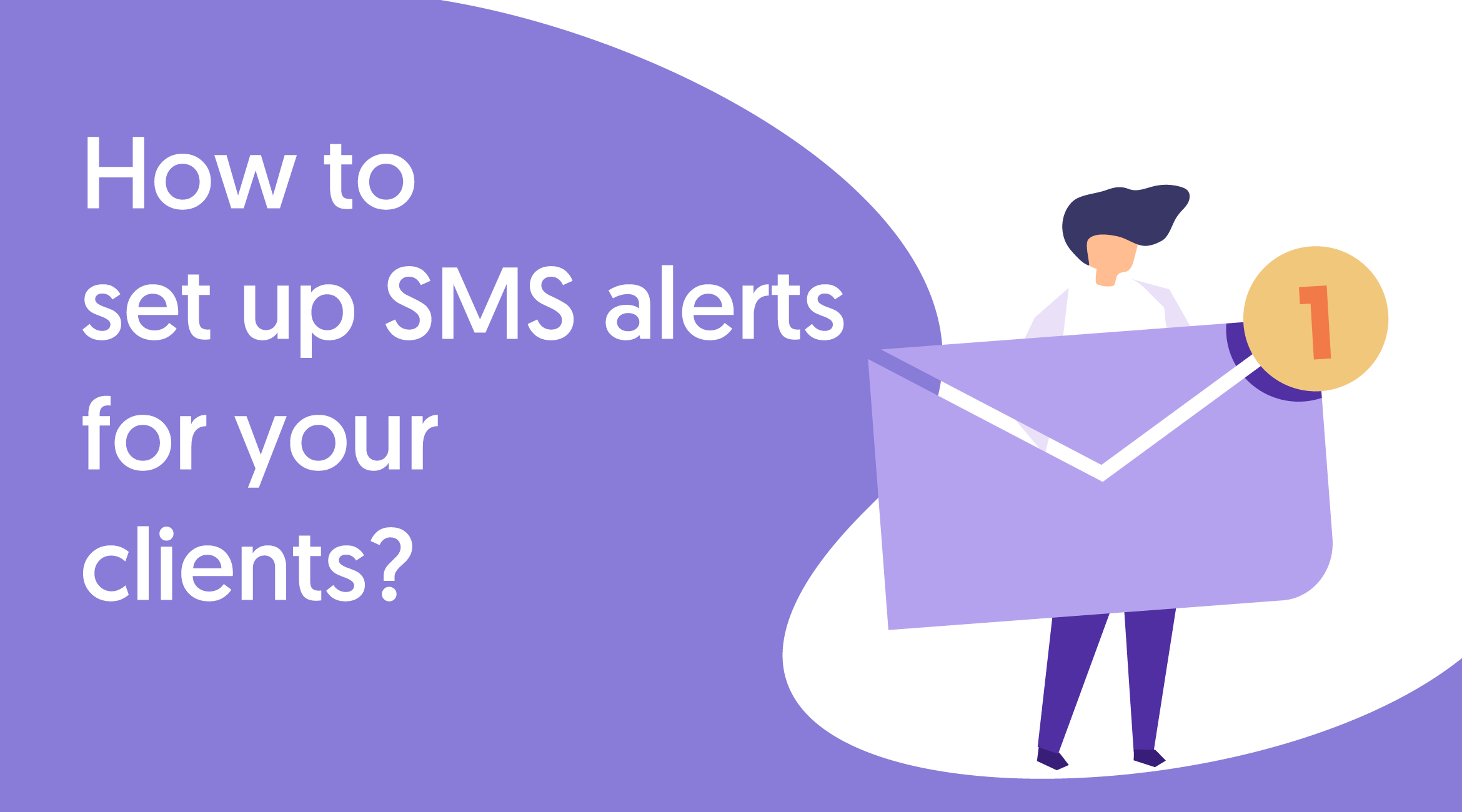 It is not a secret that currently there is the highest level of competition between small and medium-sized companies in the service market. And while some profit from the introduction of scientific advances, others, more traditional ones, are forced to look for various competitive advantages in order to capture a larger share of the market.
We always take care of our customers and constantly develop our platform to create these advantages for you. That's why we are happy to inform you about a new feature: the ability to connect SMS alerts for your clients!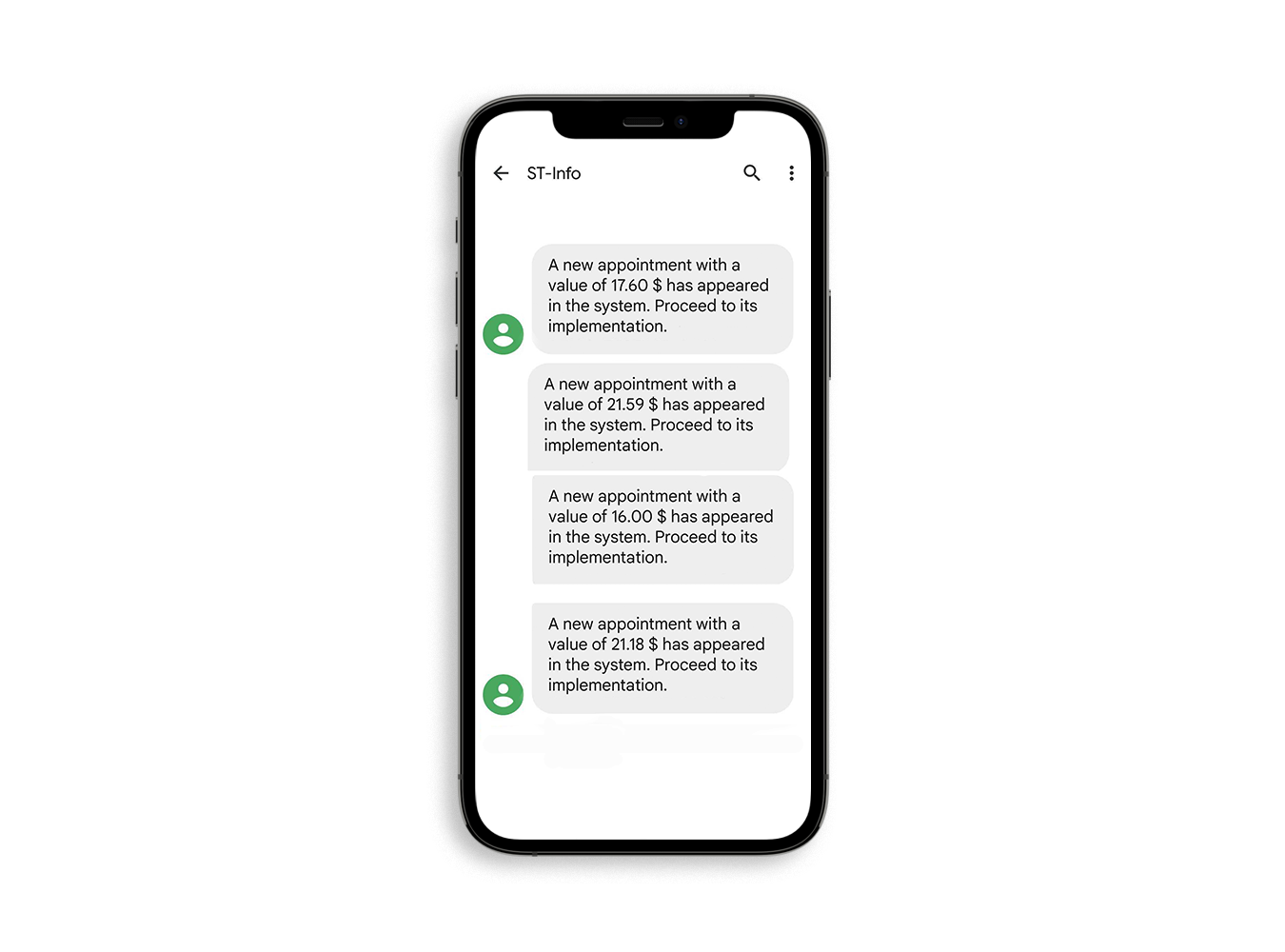 This feature is made possible by the integration with the Nexmo platform. Now you can notify your customers about changes in the status of their reservations, receive information about incoming orders, and send messages to your employees via SMS! Let's take a closer look at how to set up this feature in your account.
1. Register at Nexmo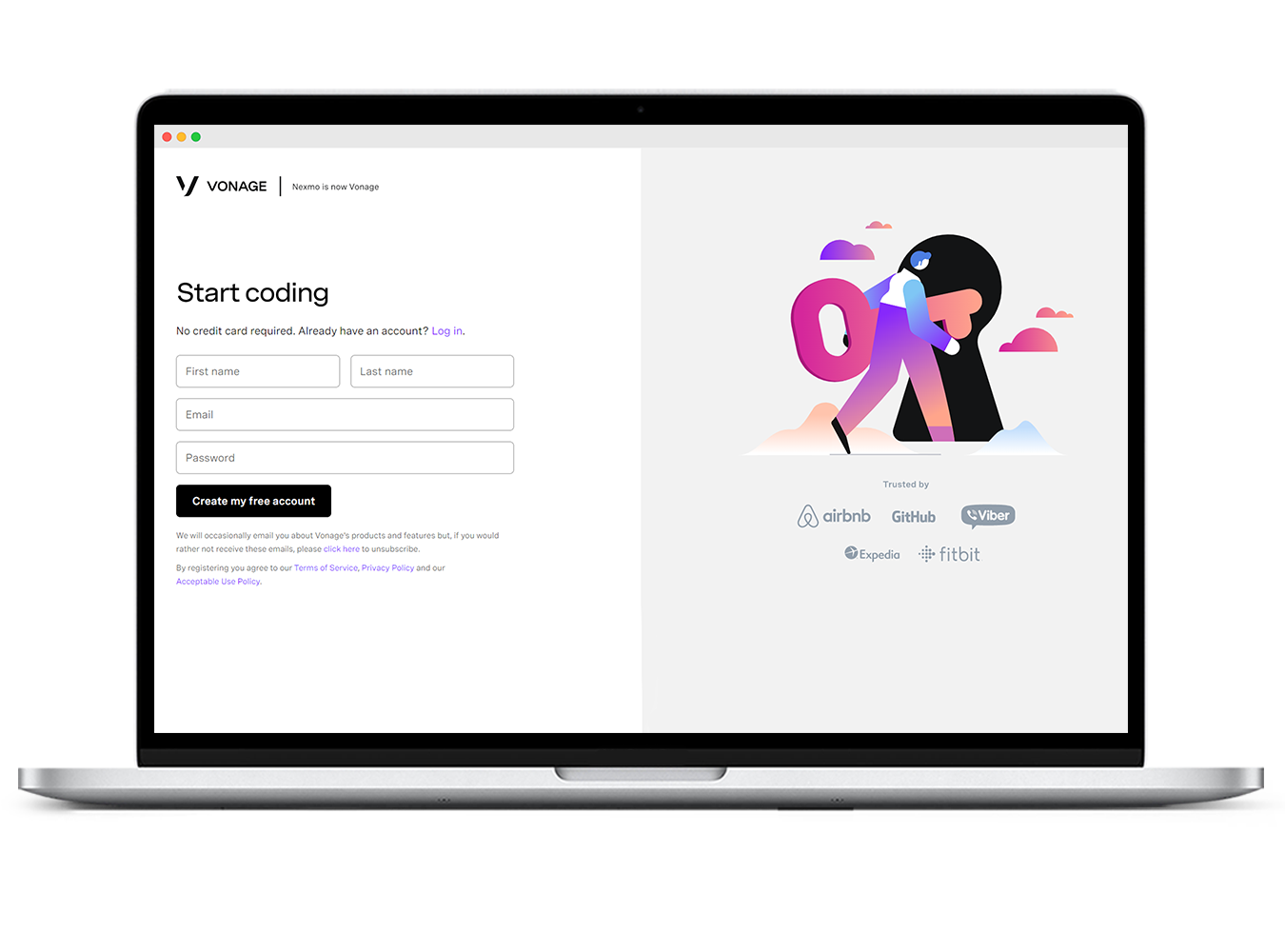 First of all, you need to create a free account on Nexmo. The registration process is very simple: you just need to confirm your email address and phone number. That's all! After a couple of clicks, you'll be taken to your control panel, which will allow you to proceed to the next step.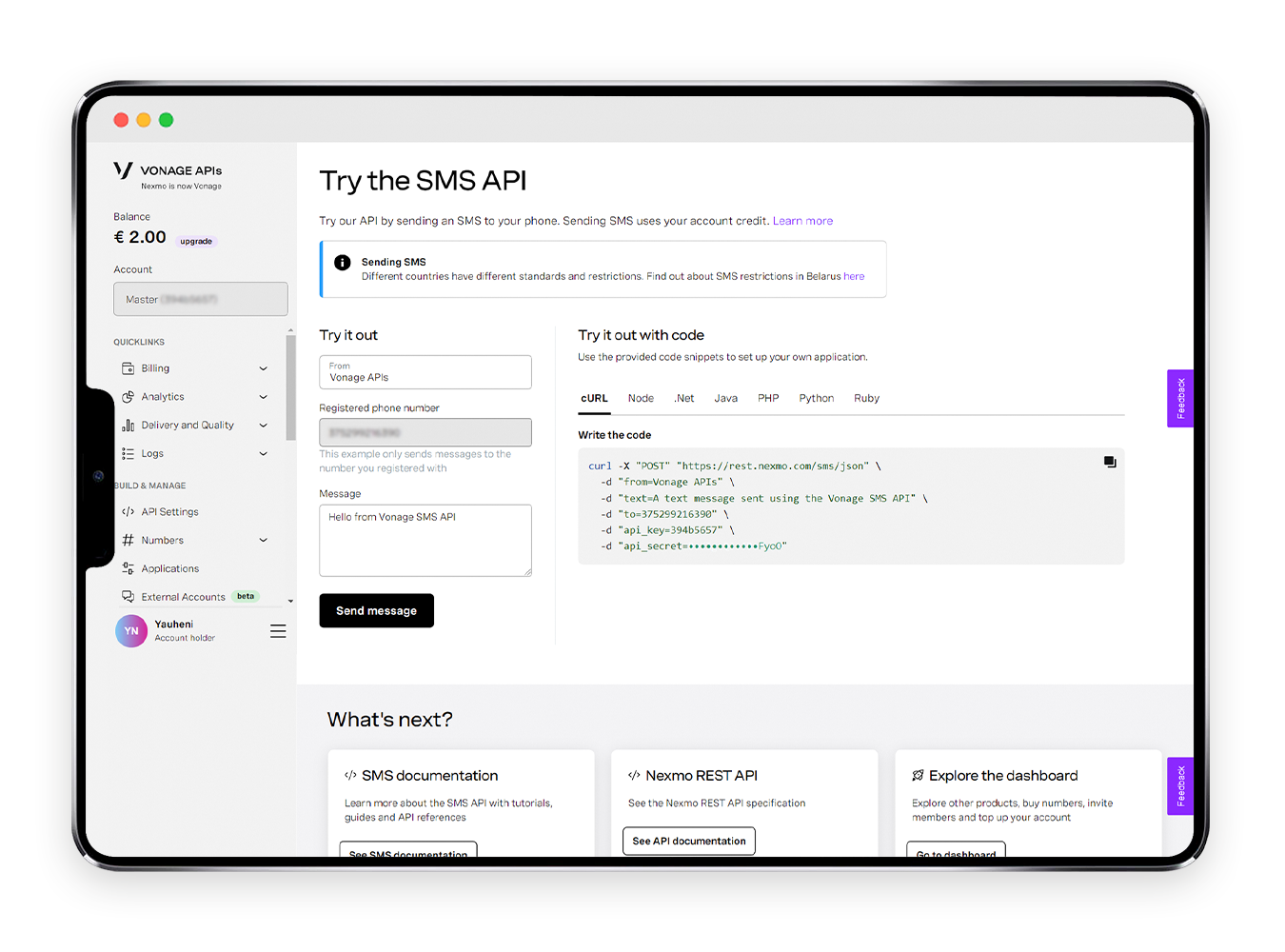 2. Copy your API keys
Now you need to get API keys, which you will need to enter into your BOK account. To find them, go to the API settings section in the navigation bar on the left. As you can see, there are two API keys: a regular and a secret ones. To continue the integration, just copy or write them down.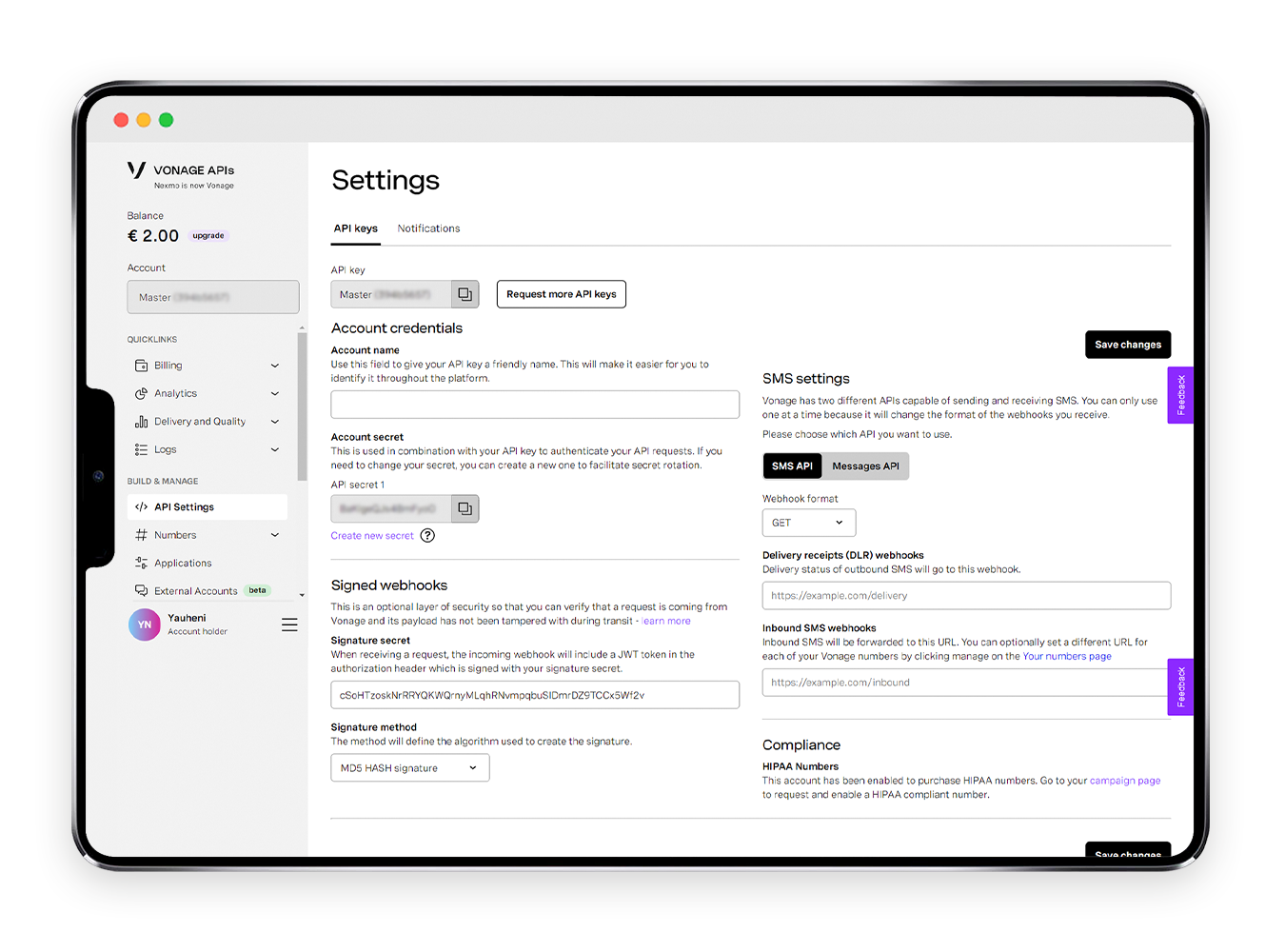 3. Insert the API keys into your BOK account
You're almost there: all you have to do is insert these keys into your BOK account. Log in to your account and go to the "Integrations" section.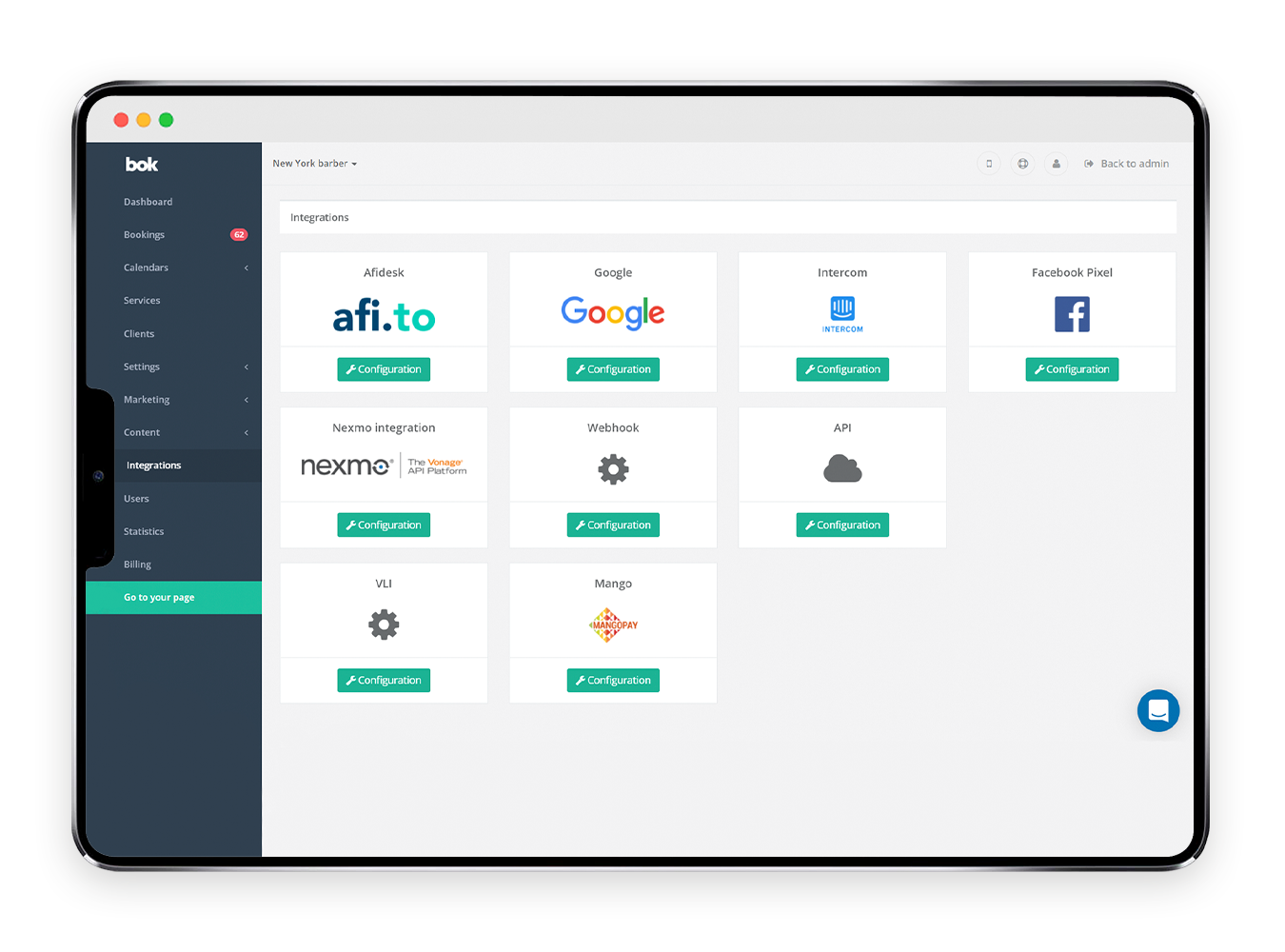 Then go to the Nexmo integration settings and paste the keys you copied.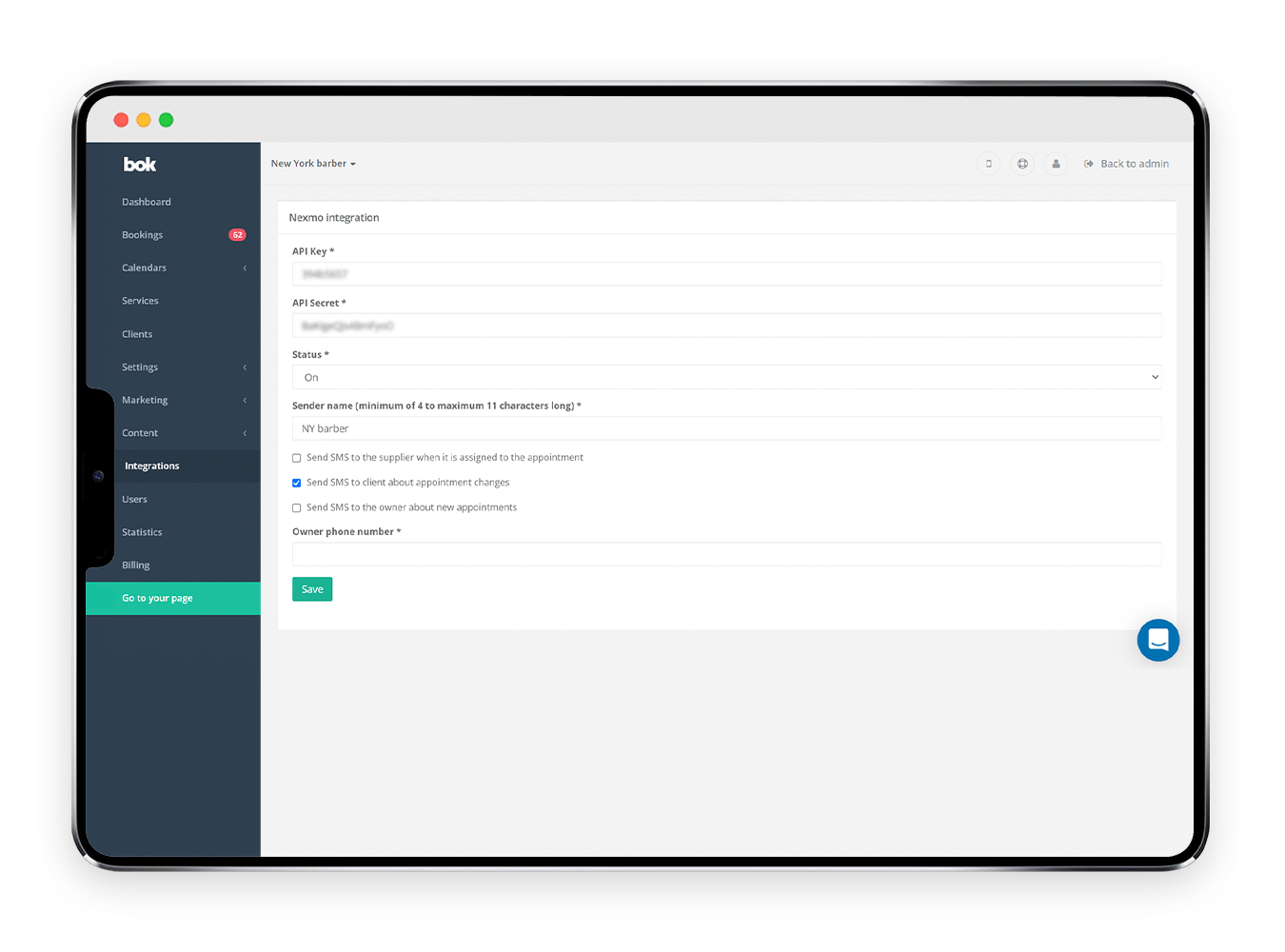 That's it! To complete the process, check the necessary boxes for when you want to send SMS notifications. To receive messages about new orders, additionally enter your phone number in the appropriate field.
As you can see, a few simple steps will allow you to get a great competitive advantage in the form of SMS alerts of your customers! Keep reading our blog to stay up-to-date on all the new features in the system. And for now, thanks for reading!